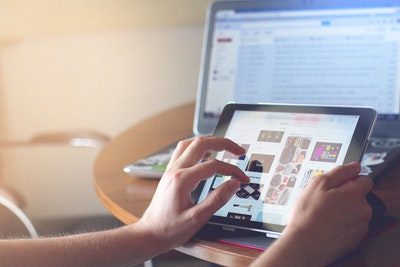 Virtual purchasing of accessories has reached new heights in the past few years.
The internet is now a major shopping destination for many people, and online accessory sales are growing exponentially.
The rise of mobile devices has also contributed to this trend.
Now, people can shop anytime, anywhere with their phones or tablets. With these purchases on the rise, businesses need to make sure they have a strong presence online if they want to survive in today's competitive market.
Below we discuss how these tactics can be used by any company that sells accessories online, or even just stocks them across multiple physical locations nationwide.
1. Create a Channel on Social Media
Social media networks are some of the most effective ways to promote your products. These platforms let you post promotions and updates so that users who follow you can come back and shop at any time.
More so, you can maximize the option to create groups for targeted promotional campaigns. You can get feedback from your target market about new products, layouts, and other concerns.
You can also offer discounts to followers of your social media pages. It will give you more recognition, and it makes the option to shop online very easy for your audience.
2. Post Good Photos
Do you sell jewelry? Photo editing for a jewelry eCommerce shop is perhaps the most important service you'll need for your website. People like to see the accessories they're buying before they checkout, and photos are usually the first thing they judge when shopping online.
Quality pictures of your products make it easier for customers to browse through items in your store. Make sure that photos show how each product would look like when worn by a person, and be sure to use a wide variety of angles for each item.
You can also try using different backgrounds to make your products stand out from the rest.
3. Include Videos
People want to feel like they're shopping in a physical store when browsing online stores. Videos give customers a better idea of what it's like inside your store and how the products would look in real life.
You can create videos that demo how to wear certain accessories, or you can even make a video of yourself wearing them and talking about different details.
People love seeing store associates in action, so it is best to see past your product images and read reviews from other customers about their experiences with the items.
4. Offer Good Product Descriptions
You might be selling an item that comes in many colors or has multiple features. It is crucial to offer detailed product descriptions to make it easier for customers to pick out what they want.
A good product description can also help you stand out from your competitors. It would help if you tried to find a way to entice people and make them feel good about buying your accessories.
5. Make Your Site Mobile-Friendly
More and more people are now shopping online using their mobile devices, so your website layout needs to fit these screens. You can create an alternative site especially for mobile shoppers or make sure there are no broken links on the primary site.
In doing so, you can make it easier for shoppers to find the items they want and even check if you're offering discounts at that moment. With the right website improvement solutions, you can quickly build a mobile-friendly website in no time.
6. Display Your Shipping Policy Upfront
Customers always want to know how long it will take to receive their purchases, so make sure to display your shipping policy prominently on your site.
You can even include an FAQ section to show how long it takes for them to receive their orders, and you can also post the estimated shipping times on your social media pages.
People will be more likely to shop with you knowing that they can receive their items promptly instead of wondering when they will arrive.
7. Add Reviews & Ratings
People like to read reviews and get feedback from other shoppers, so be sure to add a review section on your website. You can offer customers who leave reviews such as free shipping or discounts on their next purchase.
It is best to reply personally to every review and post their messages on social media pages as well. It will help your online presence in terms of exposure and word-of-mouth marketing.
If you want to have a successful online store, you need to understand how customers' brains work. The more information available about your products and services, the better chance you'll have of converting casual visits into sales.
Check out these tips on enhancing your accessory business today!