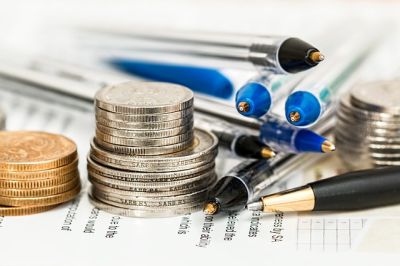 Death is an inevitable reality that we cannot run from.
Turning a blind eye to it won't change that each of us has to bite this tough cookie when the time comes.
Ensuring that you have substantial financial resources is essential if you have loved ones relying on your income. This includes life insurance.
What is life insurance?
It is a contract between you and the insurance company. In this contract, you agree to pay a monthly or yearly premium.
In return, the insurance company commits to paying a certain amount of money to your loved ones after you pass away.
Why should I get life insurance?
Life insurance tends to provide a constant stream of income for family members. They can use it in a variety of ways after the insurance holder passes away.
It could help them fulfill their basic needs, cover death and funeral costs, or state any other purpose in your will. Forms of life insurance like funeral and burial insurance are key pieces of senior planning that can also ensure that your wishes are taken care of without burdening your loved ones.
Post-death expenditure – It helps to fulfill the hospital bills, estate taxes, student debt, or any other debt left after your death
Provide for living expenses – Your plan can replace the income for a particular amount of time, in which the family could use it for multiple causes
Secure debts – Your lender may choose to use your insurance plan as a security
Build wealth – It helps the holder and their loved ones to build wealth. They can transfer wealth and take advantage of tax breaks for the beneficiary
Types of life insurance policies
There are two kinds of life insurance policies. These include term life insurance and permanent life insurance.
Consider term life insurance when:
Term life insurance is perfect when you need an insurance plan for a specific period. It enables you to match the length of the term policy according to the duration of your requirement. The term is often between 10 to 30 years. You can change the term in this period if you want.
Keep in mind that term life insurance does not have any cash value. It expires at the end of the term unless it is convertible. This option has the lowest cost.
Consider permanent life insurance when:
You are looking for life insurance that lasts for a lifetime. The experts at MyMoneyComparison recommend you to take a permanent life insurance policy benefits whether the holder dies the next day or stays alive for the next five decades.
Some companies are also offering a permanent life insurance plan for those aged 65. There are two kinds of permanent life insurance plans:
Whole life insurance: It has a set premium. The cash value is returned if you surrender the policy.
Universal life insurance: It offers other investment options. The premium you pay can change over time according to your plan management.
Combination life insurance policy
A combination life insurance policy is another variant of life insurance policies different from those discussed above. Such plans provide you an option to get a payout in situations other than demise.
More people are inclined to choose the combination life insurance policy that combines with other coverage options, for example, long-term care insurance. It is also known as a convertible life insurance plan. It allows initiating a term life insurance plan. Before making the final decision you can check out the plans and here's a great Primerica Life insurance review by Affordable Life USA.
You don't lose the policy at the end of the term because it changes into a new plan. This could prevent you from taking a medical exam in old age when you transition from term to a whole life insurance plan.
You may be considering this policy if you have a specific condition and are looking at Life Insurance for Individuals with Down Syndrome, for example. It can be difficult to find coverage for individuals with pre-existing conditions and often premiums will be higher. It is advised to speak with a specialized insurance broker who will help you find the best policy for your needs.
Factors to consider when choosing a life insurance plan
Life insurance premiums rely on multiple factors. We have rounded up six essential elements you must consider when you scan your options.
Age: Age is one of the most critical factors in determining the life insurance product you choose. Generally, younger people have more options to choose from. This is because some insurance plans have an age limit. For example, eligibility for basic term life insurance ends when an individual hits 60.
State of health: Almost every life insurance plan requires a physical exam or the prospect of answering a few health-related questions. Healthier individuals get to purchase a less expensive insurance policy. On the other hand, if you are a smoker, your insurance plan costs are much higher. Similarly, the younger people get less expensive insurance plans as they are healthier than the older lot.
Gender: Typically, women have less expensive insurance policies because they tend to live longer than men. However, the gap in this life expectancy is slowly decreasing.
Duration of need: Are you looking for a policy that protects you for a certain period? For instance, you have purchased a home on a 20-year mortgage, and now you are interested in securing life insurance. If you want this 20-year mortgage to get resolved after your passing, then a 20-year term policy might be best for you.
Budget: Term life insurance is typically less expensive than permanent life insurance. If you are concerned about your family after your passing, the latter is a better option.
Market knowledge: Some insurance policies are strategically deployed to produce cash value to use for other purposes. If these terms and conditions seem overwhelming, we suggest you seek the assistance of a life insurance agent.
Several localized financial management services are aiming to help people make smart financial decisions. So, if you live in Windsor, check out all life insurance Windsor services that would help you walk through the way.
How to determine your insurance needs?
The secret to having a policy with the appropriate term is to figure out how long you need to get insured. Begin by estimating when your kids will no longer need your financial support.
You may also want to cover your spouse's needs for the lost income until what will be your average retirement age.
Life insurance is not an alternative to the retirement plan. You need to invest in it to have enough to live on when you are no longer working. Besides this, keep working on improving your financial health to prepare for all challenges along the way.
Parting Thoughts
Remember that charges for permanent policies are generally higher. Nonetheless, it stays the same regardless of your age.
Talking to a professional when choosing your life insurance plan can help you find the right kind of coverage at a price you can afford.