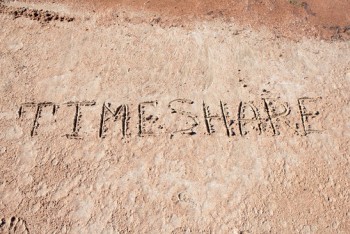 Back a few days ago I received a comment from a lady named Cindy who was looking into a timeshare resale company to sell her timeshare with.
Like all things, this was a complete scammer just trying to get her money and making a big promise.
Here is what she said.
I have researched a few of these timeshare resale companies & feel that Sharp Innovations LLC just may be a legitimate company. Have you ever heard of them? They state in their contract that if they don't sell your timeshare within 180 days they will refund your initial advertising fee of $899.00 which you pay with your credit card to further protect yourself (since most credit cards fully refund your money when the services are not met). The contract states that there are no other fees or costs. I realize I won't be making money off my timeshare, but maybe I can pay off what I owe.
Now I'm going to be blunt with you when I say that you do not want to invest in these companies.  I don't know how many people I get coming here on a regular basis looking for some sort of list of legitimate timeshare resale companies.  I can't make it any blunter when I say that it's not worth it.
How do I know this?
Because I've invested in 2 of these companies and all it got me was nothing.  No offers, no buyers, and of course no return on the money I gave them.  That's right, I spent $1100 and got nothing in return.
On the other hand, I guess people ask this question because they want to believe that one of these companies is actually a truly legitimate company when they claim that they will give you your money back after 180 days.
I've had companies claim that they could sell my timeshare within 30 days or less and give me money back, and guess what, I'm still waiting for that day to come.
The reality is these companies do not have to sell your timeshare for any amount of time, simply because once they have your money and they put your listing up on their website they are not required to do anything else.  These companies are not like real estate brokers who work for a commission to sell your property but rather as an advertiser that charges you $900 for one listing, that is way overpriced.
The List Of Timeshare Scam Companies
Now I could spend my time devising a list of all these companies that are ripoffs but I feel a list isn't good enough.  Just to say these companies are all scams is not good enough.  I feel it better to let the readers of this article share their stories about these companies.
So in the comments section below share your story about how you got ripped off by these resale companies.  Tell us how much money it cost you and maybe, just maybe, the person that reads this article will change their mind about just freely handing over $900 to some company that claims to be able to sell their timeshare.
Finally, if there are not many comments below you will want to check back often as the list will grow.  On top of that take the time to Tweet, Google +, and share this article on Facebook, so others will learn just how bad these companies really are.