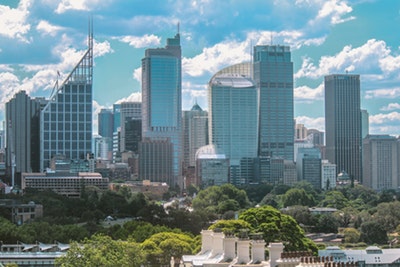 For the wanderlusters out there, Sydney has long been a famed destination for beauty, adventure and all-round good times!
With so many different places to see in Sydney, perhaps you're wondering exactly where you should visit, especially if your time is limited.
For those keen to find the answers, let's take a look at some of the best places to see in the wonderful land of Aus!
#1 Bondi Beach
You'll likely have heard of the world-famous Bondi Beach; a beautiful and happening haven for both tourists and locals alike.
Apparently, the name 'Bondi' originates from an Aboriginal word which translates as 'breaking water over rocks'. You'll find gorgeous sands, crystal clear waters and some epic waves for the surfers amongst you!
There is plenty of relaxed cafe and bar spots along the beach to kick back with your favourite tipple and chill.
#2 Sydney Harbour
If you visit Sydney, you simply must see the famous sights of the harbour! Here you'll find the world-famous Sydney Opera House; this glorious display of 20th-century architecture will not disappoint.
From the harbour you can even climb to the top of the bridge; up here you'll enjoy some panoramic views that are unmatchable (so don't forget your cameras)!
Sydney is a vibrant city for travellers of all ages. For those who are looking for somewhere close by to stay, a little out of the hustle and bustle, zetland apartments could be well worth a look.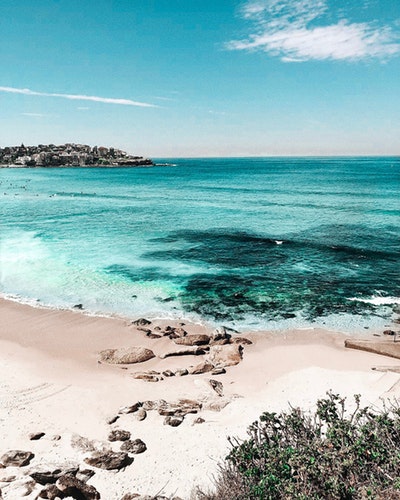 #3 The Rocks
The Rocks is a charming neighbourhood which gains its name from the sandstone rocks nearby that frame the Sydney Harbour.
You'll love this trendy district of beautiful art, markets and stunning architecture. (The food markets in Sydney especially are a real foodies delight so don't skip these delicious treats!)
#4 Royal Botanic Gardens
The Royal Botanic offers a relaxing break from the city to explore some truly stunning gardens. Wander to your heart's content and explore Palm Grove or the Australian Rainforest Garden.
You'll find some gorgeous plants and flowers here and feel completely at peace as you explore all that the grounds have to offer.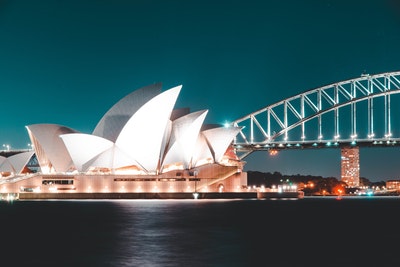 #5 Art Gallery of New South Wales
For the art lovers out there, be sure to check out the Art Gallery of New South Wales. Here you'll find a plethora of lovely exhibits from colonial to contemporary.
You'll find some stunning work by Edgar Degas or Claude Monet, along with some excellent artist talks depending on which time of year that you visit.
#6 Heathcote National Park
Sydney offers a range of beautiful national parks, one great one being Heathcote. You'll love this unspoilt park of lush vegetation, freshwater pools and wildlife. Heathcote is a great spot for trekking or bushwalking, and you can camp here too should you fancy it!
With so much to do in Sydney, you'll be spoilt for choice and find it hard to fit it all in! The best thing to do is to make a plan before you go with all of the ideas that appeal to you most.
If you're the travel-happy type your bucket list is probably already pretty full, but believe us- you won't want to pass up on Sydney. Whether you're travelling alone or in a group, Aus has much in store for you!
Do you have Sidney Australia on your bucket list?