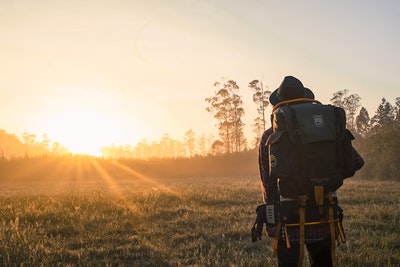 There are plenty of people who have long understood the magic and beauty of taking a trip into the outdoors. But for others, it'll be a relatively new idea.
The coronavirus pandemic has had a lot of people clamoring for an adventure, and where better to do that in the great outdoors?
Of course, a trip into nature isn't quite as straightforward as visiting a city, but it's far from difficult.
In this blog, we'll look at some useful tips that'll have you out there adventuring in no time.
What's Nearby?
When you're looking to take a trip into nature, it's tempting to look at the world's most beautiful spots. But really, you don't have to be quite so grand when you're planning a trip.
It would be great to take a long trip to Yosemite National Park, sure, but even more modest areas will provide a healthy dose of adventure. So to begin, take a look at what's located nearby to your home.
If you've never considered the outdoors before, then you might just find that there are some pretty stunning places within an hour or two from where you live.
Get the Equipment
It's easier to visit a city because all the infrastructure is already there; all you need to do is turn up.
When you're going on an outdoor adventure, you'll need to be prepared. It all begins with your car — you'll need to make sure that it's fit for the outdoors.
If it needs a little boost in this department, then learn more here about adding the accessories that'll make it adventure-ready.
You'll also want to upgrade your wardrobe so that you have weather-appropriate clothing; there'll be nowhere to hide if you're on a hike and the rain starts pouring down.
To do this you need to know what kinds of equipment are the best to buy.  For this, I recommend checking out Globo Surf who is the #1 source for water land and snow sports reviews
Find an Activity
While it can be fun to just go on a day-long adventure every once in a while, if you're looking to make the outdoors a more permanent part of your lifestyle, then it's a good idea to find an activity that you enjoy.
The good news is that there are plenty of excellent ones to choose from! It could be that you like hiking up mountains or going for long cycling rides.
There's also a boatload of water activities, such as kayaking and rafting, that'll make your trips all the more fun.
Make it a Priority
A trip to the outdoors won't just happen. You have to bring it into existence. So be sure to make it a priority.
It's best to just say that you're going because that way it'll be in the diary — everything else will work out from there.
A Sense of Adventure
Finally, remember that you have to pack a sense of adventure with you.
The outdoors will provide the perfect playground for you to have a great time, but it won't do all the work. Pack a good lunch, take your equipment, and get out there.
You'll find that you're well rewarded by all that it offers you.