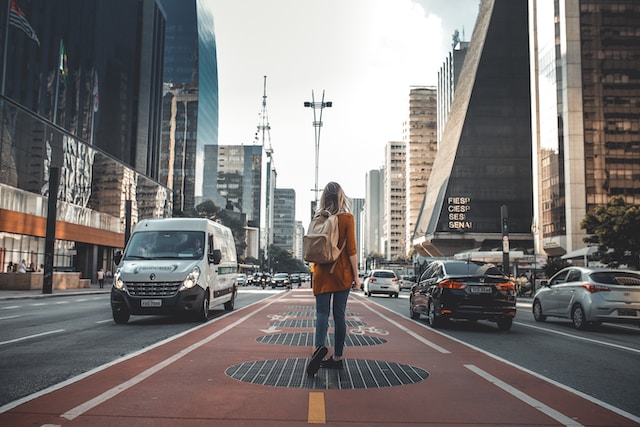 Traveling to a brand-new destination is fun and exciting, and the possibilities are endless if you are sufficiently prepared for your trip.
Apart from booking a good hotel and planning your itinerary, though, you must have the right clothes for your adventures so you can be stylish yet comfortable at the same time.
Clothing brand Sanctuary reports that every woman who plans to travel should pack a few pairs of women's shorts since they are comfy, easy to style, and highly versatile. They also promote ease of movement, making them perfect for adventurous souls.
Whether you are going on a trip to a fashion-forward city like Paris, a sailing adventure on the Mediterranean, going on a safari in the Serengeti, or heading to a gorgeous beach in Bali, here are the most stylish and versatile shorts to take with you on your trip.
Bermuda Shorts
Bermudas are excellent if you want more coverage but do not want to get overheated while on holiday. They are also a perfect summer-to-fall transitional piece, so you can wear them anywhere, whether you are going to a place with a tropical climate or somewhere a little colder. Moreover, you can wear Bermuda shorts casually or style them to look more put together on your travels.
You can choose slim-fit or relaxed-fit shorts, depending on the activity you will be doing. For instance, if you shop for souvenirs at an outdoor market, you will need an easy and relaxed look to feel comfortable while bargaining and buying items.
Slim-fit Bermuda shorts work well for this purpose, and you can pair them with an oversized t-shirt for a sporty vibe. Knot the shirt tails at the front or do a half-tuck, then add a baseball cap and a pair of sneakers. Swap the shirt for a blousy boho top for a more feminine look. Finish the look with flat sandals, sunglasses, and a canvas tote bag.
Get a pair of relaxed-fit Bermuda black or charcoal gray shorts for a more stylish look. Pair it with a shoulder-bearing or crop top, then wear an oversized blazer or a leather jacket. Accessorize with strappy sandals and a clutch. It is a look that works for drinks at a trendy resto-bar or dancing at a resort club.
Cargo Shorts
Cargo shorts are perfect for hiking and camping. They are also ideal for outdoor adventure activities, whether rappelling down to an underground cave or ziplining above a canopy of trees in a forest.
Pick cargo shorts made of a flexible material for your travels since that can cause chafing. Also, do not choose shorts that are too soft or made of a flimsy material since you want them to be substantial enough for your daily activities.
Army green or beige cargo shorts are a classic, but you can also choose ones in unexpected colors like pink, aqua, or yellow. Pair your shorts with a tank top and layer a windbreaker over it, add some sneakers and a fanny pack, and you are ready for an adventure.
Want to dress up your shorts for a sightseeing trip around the city? Wear it with a graphic sweater or a white button-down shirt. Slip on some comfortable sandals or sneakers, and accessorize with layered necklaces, tortoiseshell sunglasses, and a small leather sling bag.
Denim Shorts
According to Sanctuary, women's shorts should accentuate your figure and fit like a dream. If you want a pair of shorts that looks good from all angles, consider getting some jeans or denim cutoff shorts.
Denim shorts should be a little loose around the legs but fit well around the waist and hips without pinching or digging into your skin. Make sure to find jean shorts with an inseam about two inches long to feel comfortable while walking or sitting down.
For a beach vacation, pair ultra-short denim shorts with a bikini top and a sheer coverup. Accessorize with flip-flops or sandals, a wide-brimmed hat, and some sunglasses. Remember to add some jewelry and a swipe of bright lipstick.
If you are heading to a music festival, wear distressed shorts with a one-shoulder or a bra top. Add a long cardigan, some bead jewelry, and a floppy hat. As for your footwear, cowboy boots or combat boots will work well with your outfit.
Your jean shorts are also perfect for a vineyard tour, walking tour, or food crawl at a food truck park. For these activities, pair your denim shorts with a silky graphic print blouse or a striped boatneck shirt, then add a thin leather belt and leather sandals or driving shoes. Accessorize with a small bucket bag, aviator-style sunglasses, and gold hoop earrings.
Add shorts to your vacation wardrobe to travel the world in style. Consider these short styles and styling ideas to look amazing on your adventures!