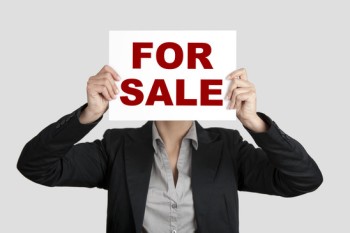 Are you looking to sell your timeshare but have no idea where to start?
For thousands of timeshare owners selling a timeshare may seem like a very tough task.
In this article, I'm going to show you not only how to sell your timeshare but also give you some tips on things you should avoid so you don't get ripped off in the process.
Ways To Sell Your Timeshare
Selling timeshare properties can actually be very difficult so to get started the first thing you should do is consider some of your free options like craigslist.org, and other free advertising sites.
However, one big problem with free resources is that they can also be full of scammers and rip-off deals.  So be careful of who you deal with.  With sites like Craig's list, it's better if say with more of a local group than a domestic or global approach.
Another option is eBay.  In fact eBay has an entire section dedicated to helping people sell timeshare properties.  They make the process very simple by giving you an easy 5 step process.  eBay also claims that it can reach 70 million users and that the average timeshare auction lasts only 7 days.  However, there will be a $70 fee to list it but should be well worth the money if you can sell it in that short of time.
Next, create a website to promote and sell your timeshare.  With so many different free places to set up a small website like blogger.com and wordpress.com, it's virtually the easiest way to tell everyone about your resort.
What's so great about this option is that you could set the site up and put all the detail on the website and put flyer's up at your local post office, grocery stores, and just about every place you can think of and put some simple pull tabs with the website address on them.  On top of that you could promote it over the net by going to timeshare forums, or blogs that talk about timeshares and promote it there.
However there is one place you should never consider as an option for selling your timeshare, and that is selling it through a timeshare resale company.  These services are all over the internet and are the biggest ripoff around.
What they do is make a big claim that they can sell your timeshare in a matter of a few months and in some cases get you more in return than you bought it for. However, the catch is that they will charge you a $600 fee upfront.
I tried to sell my timeshare through two of these resale scam companies and ended up paying them a total of $1100 altogether, and in two years of having my timeshare with these companies never got some much as an offer to buy.  So if someone approaches you to sell your timeshare and wants a huge upfront fee first, don't do it.
Finally, the last option you should consider is selling your timeshare back to the resort you bought it from.  This is what is known as a timeshare buyback program.
However, I must warn you this option will give the least amount in return for your timeshare.  If the resort you bought your timeshare from is strapped for cash they will likely pay you a lot less.
I bought my property for $4500 and got $400 in return by selling it back to the resort.  That's less than 10 cents on the dollar in return.  Although if you're looking to dump your property to avoid maintenance fees this would be a fast way.
What To Do Once You Have A Buyer
If you've considered all of the suggestions I've given you above and found a buyer you might be wondering what should I do know?  So let's back up for a second, before you find a buyer the first thing you should do is talk to your timeshare resort.
Contact your resort and tell them that you would like to sell your timeshare week and would like to know what kind of paperwork you need in order to sign it over to a new owner.
Having the paperwork in hand allows you to get the deal moving fast and will give a much better likelihood that you will sell the property much to a buyer that might be interested.
Finally, consider how you will accept payments.  Is it cash only, cashier's check, or if your using eBay PayPal can be a very secure way to go?  However, never accept a check or money order, especially if you don't know the person you are selling the timeshare to.
Share Your Story
As a final thought to this article do you or someone you know sold a timeshare recently?  If so feel free to share your story with us on how you did it.
Of all the options I've given you on how to sell a timeshare you may have a better idea, so feel free to share what you know to help those that are stuck with selling a timeshare.
In the end, I hope this has been a valuable resource to help you sell timeshare properties and help you avoid getting ripped off.
Chris