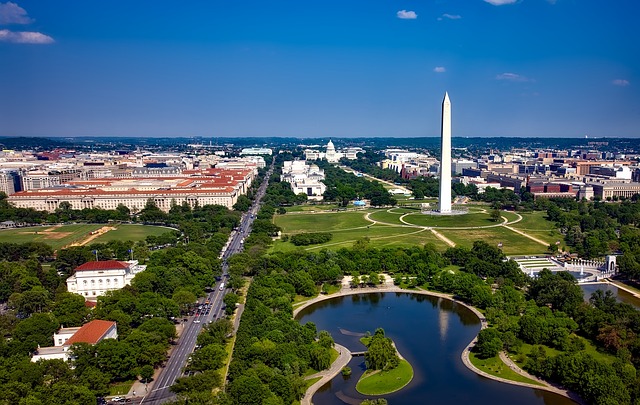 Each year, millions of people visit Washington DC, the nation's capital. The city boasts many iconic landmarks, monuments, and memorials, world-class museums and galleries, lush parks and gardens, vibrant art and culture scenes, a plethora of restaurants offering delicious cuisine to suit any taste or budget, as well as some of the best shopping in the United States.
If you are planning a visit to this iconic city, here is everything you need to know.
Where Can You Stay?
Washington, D.C. is a thriving city with a variety of accommodation options to fit any budget or preference. And before you travel, knowing just where you should stay is something that should be planned in advance.
For those that don't know already, accommodation ranges from luxurious hotels in the heart of downtown to cozy Whyle long-term stay apartments, and much more in between.
Whether you're looking for an affordable stay or something that allows you to stay for long periods at a time, you are sure to find the perfect option for you. Just be sure to read reviews and compare prices to get the best deal.
How Easy is it to Get Around?
When you decide to visit a city as popular as Washington, you will want to see all of its famous landmarks and sights before you leave. So, an important question that you need to ask before traveling is how you can get around. Fortunately, Washington DC is well connected with a variety of public transport options.
The most popular option for visitors is the Metro system as it makes traveling between different parts of the city quite easy and convenient.
In addition to this, there are bus routes that travel around the city throughout the day and night. Although they can be expensive, taxis are also available, but seasoned tourists only recommend using them if you need to travel short distances. Furthermore, if you are able to, walking around the city is a great way to truly take in all the magnificent sights, and luckily, most of the main attractions are within walking distance of each other.
When planning your trip, make sure you take into account how you will be getting around and research the different options available so that you know what to expect when in Washington DC.
What to See and Do?
Washington is a vibrant and exciting city full of history, culture, and entertainment. The nation's capital is home to iconic monuments and landmarks like the Washington Monument, the Lincoln Memorial, the National Mall, and the White House. Beyond these famous sites, visitors can explore a variety of museums, theaters, libraries, and parks. There are also plenty of restaurants, bars, and shops to explore in the city's many neighborhoods.
When planning a trip to Washington DC, be sure to book tickets for some of the most popular attractions such as the Smithsonian Institution Museums and the International Spy Museum. You can also take guided tours at Arlington National Cemetery, the U.S. Capitol Building, and the National Zoo. Another great way to experience DC is by taking part in public events such as the Cherry Blossom Festival or the Smithsonian Folklife Festival.
Washington DC also has an exclusive nightlife scene, featuring some of the best live music venues, bars, nightclubs, and comedy clubs. With all of this to see and do, your trip to the nation's capital will be fun-filled and you'll never be short of boredom.
Other Things to Think About
While traveling to a new place can be exciting, it can also be daunting, especially if you've never traveled to this destination before.
In order to make sure you have the vacation of your dreams, remember to pack the right clothes and gear for the weather. Washington DC can get hot in summer and cold in winter, so make sure to dress accordingly. You should also bring a few snacks with you, as there are many attractions to explore.
Don't forget to obtain the relevant documentation necessary for your trip. Depending on your country of origin, you may need a visa or other forms of identification to enter the US. As well, be sure to check your passport in plenty of time before you travel and ensure that it won't expire before the end of your trip.
Conclusion
Washington D.C. is a city that has something for everyone. From the monuments and museums to the great food and shopping, there's always something to do in this vibrant city. Whether you're a first-time visitor or you've been before, we want to make sure you have everything you need to know before planning your trip.
In this article, we've given you an overview of what Washington D.C. has to offer and have provided some tips on how to get around town. So, whether you're looking for a historical vacation or just a chance to explore America's capital city, Washington D.C. is the place for you!