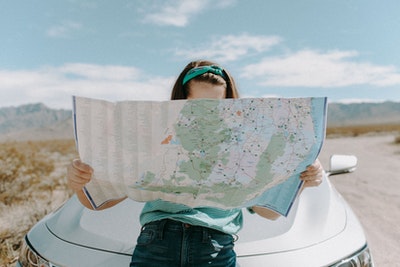 When you're headed out on a business trip, you probably have a lot on your mind.
Did you put the finishing touches on your presentation?
Did you remember to pack your phone charger?
What was that airport's address again?
It can be stressful trying to keep track of all the logistical details – let alone remembering what you need to pack!
Fortunately, we've put together the essential business travel checklist so you can rest easy about at least one thing – your to-do list!
The Essential Business Travel Checklist: What You Need to Do
1. Research the Destination
Even if you've been to the destination before, it's a good idea to do some research ahead of time so you know exactly what to expect.
What will the weather be like? How about the traffic? Any crime to worry about?
Don't just read into the boring or stress-inducing details, either. Take some time to read up on things that will get you excited about where you're headed, like the top foods and attractions you should try.
Use any resources you want to get pumped up, including travel guides, the Internet, and of course, the wisdom of your friends and colleagues who have been there before!
Also, if you are always concerned about your luggage, get to know if your travel destination offers any luggage services or not. for instance – Chicago offers reliable luggage storage Chicago services. This lets you roam without worrying about your luggage. Get your space, store luggage, and you are done.
2. Make Necessary Travel Arrangements
As far in advance of your trip as possible, make sure all of your "travel" ducks are in a row. Do you have your passport, ID, and any visas you might need? If you book your own travel (instead of an assistant or secretary), be sure your itineraries and any other planning documents have been submitted.
When you're planning flights and other travel arrangements, do so with your business commitments in mind. Try not to cut your transit times too close to when you'll need to be in meetings.
3. Ensure That You Have Travel Insurance
Travel insurance, also known as trip insurance, isn't mandatory for business trips. However, it's highly recommended. This will give you the peace of mind to travel with confidence – if any unforeseen circumstances come up that jeopardize your trip, you'll want to know you have this kind of insurance in place.
4. Prep For Any Meetings
If you're going on a business trip, the odds are pretty high that you'll have lots of meetings to attend. Communicate with any potential participants or stakeholders ahead of time about what you can expect.
Then, come up with some clear objectives and goals for all of your meetings. Review the titles, roles, and names of the individuals with whom you'll be meeting, and prepare any presentations and documents, sharing them ahead of time if needed.
5. Pack
Take a look at TSA regulations about the size, weight, and contents of your luggage – and start packing. If you can limit yourself to a carry-on suitcase, great. This can help save time when you arrive at the airport and reduce the stress that can occur if you lose your luggage.
Be sure to have things like your passport and any medications you take easily accessible at all times.
The Most Important Tip – Rest and Relax!
Traveling can be stressful – but it's important that you get as much rest as you can before you head out the door. Stay hydrated and get as much sunlight as possible during the day to prevent jet lag.
And relax! Even though you're traveling for business, it doesn't have to be a total drag. Follow this essential business travel checklist and you'll be well on your way to making your business trip one of both work and pleasure.