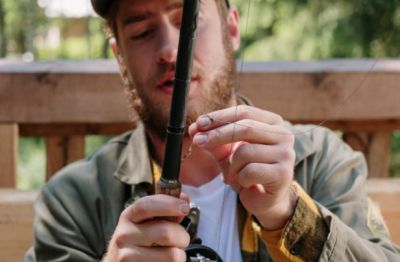 Fishing for the first time is an exciting experience, but it can also be overwhelming because you don't know what to expect.
There are plenty of things to think about — how to get to the fishing spot, where to get your gear, what are the things you need to bring, what to do once you get there — the list goes on.
You can somewhat alleviate your case of nerves by preparing thoroughly. Here's a short intro and a quick guide to help you plan for your first fishing charter trip and make the most of it.
What is a Fishing Charter?
Fishing charters provide recreational fishing services to those who want to experience fishing out on the sea. Gold coast fishing charters offer charter fishing packages for half-or full-day tours and serve first-time anglers like you.
You can also choose between a private or a group charter trip.
Joining a charter trip will give you plenty of hands-on experience to jump-start your learning.
You immediately get to apply the tips and tricks you're taught and you will be guided by the experienced crew as you go for a catch.
Planning for the Trip
To make the most out of your first fishing trip, you must prepare for it even before you step on the boat. This means doing your homework and making a list of the things that you need to consider before booking your charter trip.
Location
Pick a charter with a pick-up point that's relatively close to your home or hotel. Keep in mind that morning pick-ups can be as early as 6 AM, which means if you live an hour away from the pick-up point, you'll have to leave before 5 AM.
Consider the distance of the pick-up point from your home so you don't have to start the day earlier than necessary and reserve your energy for the fishing activity.
Trip length and time
Before booking your trip, make sure to factor in your travel time from the hotel to the pick-up point, the pick-up point to the fishing vessel, and vice versa. Here's a typical example of a fishing charter trip schedule:
Full-day trip: 9 hours
Half-day, morning: 5 hours
Half-day, afternoon: 5 hours
Night fishing: 5 hours
Compute your travel time accordingly, so you won't have to suddenly cancel other plans for the day, especially if you're traveling far from the pick-up point.
Private vs shared
Private charters allow 12 to 16 people on board, depending on the boat. This is ideal for those who want to celebrate an event with a fun activity or simply want to use the entire day to learn and enjoy fishing. We highly recommend going on a full-day trip, especially for first-timers, so you can get the hang of fishing and have ample time to make a catch.
Shared charters can accommodate up to 16 people on board, with different levels of fishing experience. These are usually 5-hour trips, which gives you sufficient time to warm up your fishing skills.
Package inclusions
Some charters include the use of equipment and fishing needs in the package. Customized meals and a buffet for group charters can be arranged for an additional fee.
At the end of the trip, the deckhand will help your gut, gill, and bag your catch so you can bring it home clean and ready to cook (or freeze).
As you get comfortable and fishing becomes a habit, you will want to start assembling your own toolkit. For that, what is recommended is that you research what you are missing first to make the right decision before putting your money in it. That said, find on allfishinggears.com a reliable and experienced source to find the gear that best suits you.
Ask Your Guide
To make your fishing trip a success, you'll need to take care of other things aside from the basics mentioned above:
Boat features: ask about the boat features, particularly about the amenities and safety equipment on board. You can also ask them about their sustainability practices like keeping an off-season catch, bag size limits, and fishing zones. This is to ensure that you are learning from people who value sustainability and conservation rules in charter fishing.
Weather Conditions: ask about trip cancellations due to weather conditions and the re-scheduling policy. Most charters go on with the trip when there's rain in the forecast and advise guests to bring a suitable raincoat and jackets as protection from the wind. However, trips are usually canceled when there are big seas or high winds.
What to pack: guests are always advised to bring hats and sunscreen to protect themselves from the sun. Likewise, guests are advised to bring a jacket or a raincoat on rainy charting trips. Most charters also allow their guests to bring their own food and drinks, as well as other personal items, such as cameras and mobile phones.
By asking these questions, you'll be able to select the right charter, package, and schedule to make your first fishing trip an absolute blast.
Make the Most of Your Experience
For first-time anglers, joining a charter is an ideal way to put theory into practice. You'll get practical information and will be guided by the experts, so you can expect to learn plenty of useful information and techniques in just one trip.