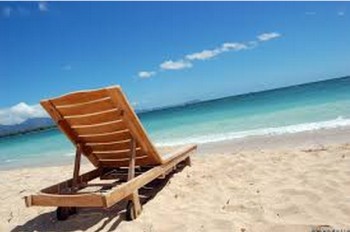 Saving money is a part of every facet of life, so why would you stop saving money for your holidays?
Yes, you want to relax and have a good time, but in reason. Just because you are abroad does not mean you have more money than when you left home.
But, that also doesn't mean you cannot enjoy yourself and have a good time. Just take a look at the money saving tips below to take care of all your holiday needs.
Bargain
If you have not booked yet, keep your budget in mind. Once you have your budget, try and find a holiday for less!
The best way to travel on a budget is to save before you have left for your holiday. So, when you go on your holiday, you can spend the money you saved on the flights and the hotel on a few Pina Coladas.
Pick Your Times and Dates Wisely
If you cannot find the bargain package deal that you want, you can always book them individually. To save cash, book them out of peak times.
During the peak months, the demand is a lot higher for flights and accommodation than during the offseason. Think about going on holiday in September or October once the rush to get away for summer has died down.
I also wrote a great article on how to find dirt cheap airline tickets here,  just in case you want to see my other tips on saving money when you travel.
Change Cash Before You Go
When you go abroad, the chances are you will need to buy some indigenous currency. When you land, the airport and the local vendors will not offer good international currency rates.
They know that if you don't have the money when you land, they are your only option. Banks and the post office will charge a far better rate that will leave you with more money than changing it on a whim.
Use Comparison Websites
A good comparison website will compare all the benefits that every holidaymaker is looking for, so you know which ones are the cheapest.
If you want anything from hotels to car hire and travel insurance, comparison websites will show you which companies are the best and the cheapest.
I use these kind of sites all the time to find the best deal in fact I was able to score an airline flight from Ohio to New Orleans for $279 recently when most people were paying around $350 or better.
Go On Your Own
Avoid the expensive thrills and frills that the local 'entrepreneurs' will undoubtedly offer you. They won't admit it, but you will be able to do it cheaper by yourself.
There is nothing wrong with catching a local bus or train to your destination of choice. Just remember that you don't always have to travel in style.
It might be easier, but it is more expensive. Plus, you can have a family adventure!
Shop Tax-Free
Shopping is rife around the world. But, the high street and boutiques can be expensive. Fear not, though, because there is always the duty-free.
The duty-free is tax-free, so it is less expensive than any other outlet. Just read up on how much you can take home with regards to the rules and regulations.
Final Thoughts
Once you make the decision, follow it through and commit to actions above to make sure you holiday on a budget.
I've personally found taking the time to do your research way ahead of time can save you big money.  It can be a lot of work but if money is tight and you want to take that vacation of a lifetime just plan and do your research.
So where are you going on vacation this summer?  Share your thoughts and comments below.
Cheers!