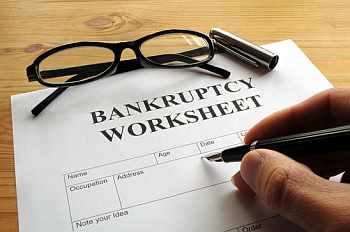 Are you finding it difficult to make your monthly repayments on time?
You could be drowning in debt. Due to the state of the economy we're living in today, bankruptcy filings are becoming a common occurrence.
In fact, too many debts put your money and assets at stake, and you risk losing everything you ever made in your life. So if you realize that your debts are going beyond what you can afford, there's the option of filing bankruptcy.
To be completely honest I've never had to do this myself but if I were in this situation it would definitely be an option to think about.
Filing Bankruptcy is Up
According to an article that was published online concerning the state of Phoenix/Arizona, the rate at which people were filing bankruptcies was up by 91% compared to what happened 6-7 years ago.
Therefore, if you constantly find yourself burdened with late fees, penalties, and unimaginable bills that are far beyond what you can afford, then bankruptcy law help in Scottsdale can be a godsend when it comes to putting a stop to all this.
You don't have to endure the harassment of collection calls everywhere you go. They don't have to keep up with them threatening you with your wages, asset garnishment, or even a foreclosure. That's because you have the power to file bankruptcy and start rebuilding your financial destiny once again.
2 Types Of Bankruptcy Laws
The law allows two types of personal bankruptcies to be filed in the state of Arizona
Under the law of bankruptcy, you have the option of filing under chapter 7 liquidation or chapter 13, which deals with re-organization. Under chapter 7, you will be served with a special court order that gives you the power to eliminate certain unsecured debts, while you continue paying debts that are secured, i.e mortgage repayments.
For those seeking to file under chapter 13, they will be given an immediate relief to the threat of late payment penalties, collection or interests. In this repayment plan, you will only pay the debt based on your income and expenses. This repayment plan can last up to 60 months, giving you sufficient time to restore your financial instability.
Bankruptcy and Your Business
Debts also affect businesses too. Unsecured debts, guaranteed business debts or even taxes can affect your business in a negative way, and especially if the economic atmosphere is not stable.
Therefore, if you want to get your business off the trap of paying debts you no longer can afford (based on what the business generates), it's advisable that you seek legal help when handling the complex process of filing chapter 7.
Your creditors' action will be stopped by what is known as automatic stay. With the right legal assistance, you should receive a chapter 7 discharge after 4 months of filing. The discharge prevents your creditors from calling you in the future with the intention of seeking to be repaid what you owe them.
Your Business bankruptcy law firm in Scottsdale will help you determine if you qualify for chapter 7.
Can You Pass the Means Test
Individuals seeking to file bankruptcy under chapter 7 need to pass a means test. This test is passed if what you make on a monthly basis is below the adjusted median income in Arizona.
If you fail this test, you will be subjected to a secondary test where your expenses are deducted. These expenses may include things such as your 401(K) contributions or car loan payments.
In today's demanding and unstable economy, debts are part and parcel of the society. Even though you're encouraged to owe your creditors what you can afford to repay, sometimes the debts can accrue more than you can settle them, and when this happens, that's when you'll need the assistance of your bankruptcy attorney.
Do You Need a Bankruptcy Attorney?
So are you thinking about hiring a bankruptcy attorney to help you get out of debt.  I know this can be an overwhelming topic for some of you but it can be a necessary step to getting out of the red and back on track.
If you would like learn more about what steps are involved in filing a bankruptcy check out my article on this by clicking here.