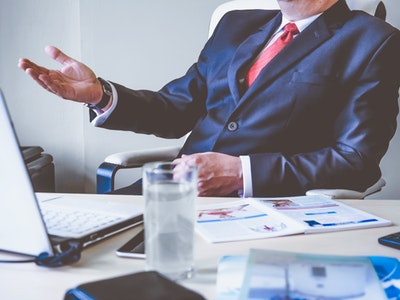 If you are done struggling with your debt and consider bankruptcy, the first step is to contact a lawyer to help you with the same.
Not everyone is aware of the top lawyers that can help them in bankruptcy, but which one to choose? There are some who advertise on the television while there are others who put up billboards.
They all look fine but which one should you choose? It is a serious decision to file for bankruptcy and you need excellent advice for the same.
Here is how you can find the best bankruptcy attorney for you.
#1 Professionalism
You need to look for signs of professionalism and choose a lawyer that is dedicated to the field and remains up to date on the latest developments in the industry.
After you shortlist the lawyers in your area, you can check their website to find out whether they are certified. A lot of states have specialist certifications for bankruptcy.
The certification means that the lawyer has knowledge and experience in law for a number of years and has spent at least half of his time working in cases related to bankruptcy. Such credentials provide assurance that he has the knowledge and know-how on what to do in a specific case.
Not every case is straightforward and it is important to know how to go about it if something goes wrong. You will be able to judge their professionalism when you meet them in person.
#2 Meet a few attorneys
Finding bankruptcy attorneys in Texas is not an easy job. You need to identify a few firms you would like to explore and go through their websites.
The websites should provide detailed information about their expertise and should have forms you can fill out to help you determine if you are qualified to file for bankruptcy.
Once you know who you want to work with, you need to start and schedule some appointments. Some lawyers give a free consultation for the first time and it helps if you visit a few and compare how comfortable you are when discussing your finances with them.
Before you schedule a meeting with the attorney, you need to write down any questions you have and bring them with you.
#3 Look at their past experience
In the field of law, experience makes all the difference. If you choose to work with a fresh attorney who has just cleared their examination, you might not be able to find the right outcome on the same.
The attorney might have a professional qualification but not enough experience in the industry and this will make all the difference. You need to look for attorneys who have expertise and experience in the same. You can look for their past work and understand the areas where they specialize.
If bankruptcy is not their forte, you need to move to a different attorney. Keep your interests as a priority and choose an attorney that meets the same. Many attorneys spend a lot of time working on scholarly articles related to their area of expertise.
These attorneys have a substantial amount of technical knowledge and should be trusted when it comes to bankruptcy. They put in a lot of research and gain thorough knowledge when working on scholarly articles and this helps them work on your case.
Final Thoughts…
You might have to put in a lot of time and effort in order to find the right person to help you in difficult times like bankruptcy. However, when you find the right attorney who is a perfect blend of professionalism and experience, you know you are on the right track.
The attorney will make a lot of difference to the outcome and will guide you throughout the case. It is important to meet the attorney in person before you make any decision.
This will help you understand how their work and what areas do they specialize in. Taking a good look at their website before meeting in person will help you clarify your doubts and put forth your questions. If you end up choosing the wrong professional, you will end up wasting your time and money.
Remain patient and do not rush this decision. Take your time and choose the attorney that not only promises to deliver the best but is actually known to do the best in the industry.
Asking friends for recommendation might become awkward, hence the best is to look for professionals attorneys online and then meet them in person. It is all about finding the right person to represent you.
Are you looking for a bankruptcy attorney?