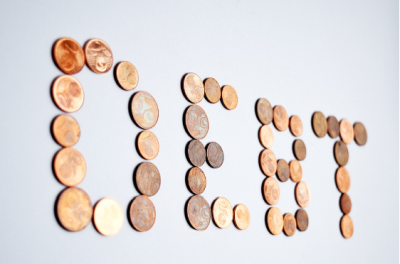 When you are desperate to consolidate your debt, then in this situation you can opt for personal loans also. The personal loans have a lot of benefits. The most important benefit is that you have to deal with low-interest rates.
With the help of personal loans, you can define the monthly payments. This makes it easy for you to manage your budget. When you opt for a personal loan and are keen to clear your payment ahead of schedule, then the benefit of this practice is that most of the lenders do not charge you a pre-payment penalty.
The best part is that when you use personal loans for debt consolidation, then you can get access to many different types of lenders.
Types Of Lenders That Offer Personal Loan For Consolidating Debt
You can opt for credit unions, banks, and online lenders also. If you want to opt for the online lender, then the good news is that it becomes much easier to qualify when it comes to the personal loans.
When you opt for the online lenders to acquire personal loans, then the positive aspect is that you will not have to worry about any hidden fee. The loan processing is quite fast and simple.  Forgetting the loan, it is important that you should get hold of the quotes from multiple lenders.
You should also evaluate the credibility and authenticity of the lender especially if you are going for online lending. Check out their terms and conditions. You should go through the privacy policy also.
If you have decided to opt for a loan from credit unions and banks, then make sure that you focus on how you submit your application. You need to have a stable income, and you should also make sure that you do not enter incorrect information in your application. These factors can play a role in your application rejection.
To qualify for a personal loan for debt consolidation, it is mandatory that you should make some of your payments on time. If you do not make your payments on time, then it will eventually affect your credit score, and you will have to settle in for an interest rate that is quite high.
Situations When Personal Loan Is Mandatory For Debt Consolidation
If you have to pay a moderate amount of consumer debt, then it will be a good idea to opt for a personal loan. The personal loans work well when you are keen to pay back your debt in the next five years.
You can borrow secured or unsecured personal loan to consolidate your debt. The unsecured loan amounts have a fixed rate of interest. If you have a huge amount of debt to pay, then in this situation you will have to borrow a huge amount, and you can borrow this amount by opting for a secured loan.
When you utilize the personal loan for debt consolidation, it is also essential that you should redefine your spending routine. If you do not plan out your spending, you will end up in debt again.