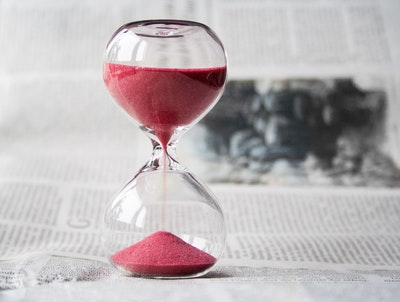 There are few skills as important to any business owner as making the best use of your assets. It means knowing to handle what you have access to and knowing how to apply them to your objectives.
It also means ensuring they're not being wasted. Efficiency is the name of the game, and it can be the difference between the life and death of the business.
It's not as dramatic as a big catastrophe, but inefficiency will cause your business to die by a thousand tiny wounds. Here are a few hacks to help you get around them.
#1 Keep it simple, stupid
Efficiency isn't just about looking at how you work, but also how you share information.
The more complicated or convoluted your system of communicating, the more unnecessary talking or reading and the less likely that an employee is to understand what they actually need to.
Create systems that allow people to communicate more effectively. For instance, your support staff should have a ticketing system that allows them to see the subject and the urgency of a request for help before they open the message, allowing them to prioritize requests and ensure they get to the people who are best able to handle them.
#2 Always have a backup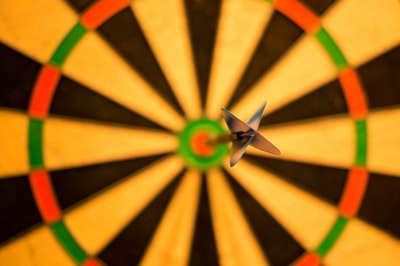 Disasters and errors will happen occasionally in business. You will lose power, you will lose data, documents will be destroyed or irreversibly changed for the worse.
When that happens, it's about how quickly you can get back up on your feet and having the right backup will do that. Avoiding the dreaded power cut is as simple as having a backup generator or uninterruptible power source. As for your data, you need to be more active, using solutions like Backblaze to follow a schedule of creating backups yourself.
Many Cloud storage solutions have auto-backup features, but even then, you should schedule a verification to ensure that you don't make the mistake of thinking you're backed up when you're actually not.
#3 Eradicate loss
A loss is the enemy of efficiency, and it can be difficult to truly figure out where it's coming from. Distractions and work interruptions like power cuts or poor communication are easy to spot, but when you want to get serious about eradicating loss, you need a full audit.
Services like Altemir Consulting are experienced specifically in finding the sources of loss and waste within the business, approaching it from angles that the average business owner might not necessarily think of.
Particularly in manufacturing, using consulting firms that are experts in the application of "lean" thinking has been shown to drastically improve productivity and decrease downtime.
The main point is that if you want to be efficient, you need to spend some time and effort look at where the sources of inefficiency are.
#4 Don't lose track of what matters
One of the other issues related to communication, especially in today's technologically driven businesses, is the sheer information glut we can all suffer.
Clearing out an inbox can be difficult enough, but sifting through years of information and documents can be incredibly time-consuming. From time-to-time, it may be worth automating and getting rid of data that is entirely irrelevant and obsolete.
Beyond that, however, tools like Templafy can make it a lot easier to ensure that all internal communication fits company standards that makes it a lot easier to read and organize.
Spend time creating effective filing systems within your Cloud storage, too, making it easier for people to find the data they need when they know what it is they're looking for.
#5 Automate what you can
A lot of business owners fear the idea of letting their computer take control of too much in the business. They want to keep an eye on things, which is important.
However, beyond taking some of your workloads off your hands, the truth is that automation software can make your business a lot more effective at avoiding human error. You should still ensure you verify any work done by automated tools, but that still takes a lot less time than doing it yourself.
There are all kinds of things you can automate, at least in part, including accounting, HR, marketing, backup and so on.
#6 Outsource the rest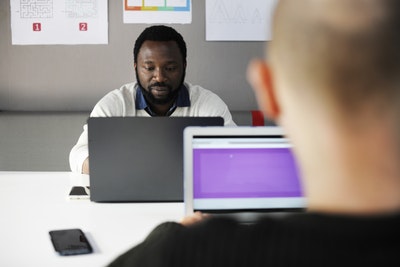 We're not saying that you should outsource everything that you possibly can. That's just not cost-effective. But a business owner has to look at the core processes and wonder if it's more efficient to handle them in-house or whether a service provider can take of it.
Outsourcing to virtual assistants can reduce the amount of time you personally spend on admin and emails, for instance. But with things like web design, content marketing, IT support, and so on, you are wasting even more time because you might not necessarily have the skills ready within the workplace.
In time, you can scale to welcome those outsourced processes back into the fold, but it's worth investing in having them done not only more efficiently, but by experts who are actually qualified to handle them.
#7  Don't forget the human element
Efficiency isn't just about how you handle different processes within the workplace. It's also about how the team handles those processes.
If employees are unhappy, unengaged, or dissatisfied, they are not going to be as productive. How do you keep your employees happy? Do you use rewards systems like Perkbox to show your appreciation and offer incentives?
Do you create a workplace that's efficient, bright, and pleasant to be in without distraction? Do you ensure that you're spending time contributing to their own development and training?
The truth is that unless you address the human element of productivity, no changes to the system are going to make the much of a difference.
Inefficient businesses don't find success or often live very long. Doing things well is one thing but doing them in a way that reduces the loss of time, money, and manpower is much more effective. Start looking at how you can tidy up the processes of your business today.