You have to understand the importance of how much your workplace matters.
There are so many things you need to think about when it comes to making your work environment better.
Take a look at these ideas and make sure you use them to improve your office environment and benefit the business.
Move Offices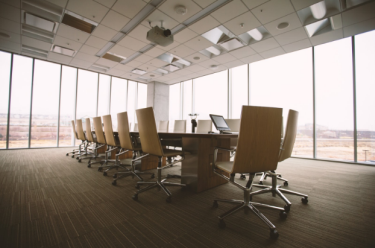 Of course, if you want to make changes to improve your workplace the most obvious answer is to change offices. Now, this will likely be dependent on the size of your business and the budget you have to work with.
You may find that your staff base has increased and become too large for your current offices.
So it's time to move somewhere larger that will help you develop and grow your brand properly.
Use Software
Think about what you can do to make everyone's lives a little easier.
The good thing about technology is how efficient it can make everything in the business world. And you need to think about how much your company relies on tech and computers.
Using software has become a daily part of running a business these days. It doesn't matter whether it's shop floor automation or e-learning.
All companies need to embrace the importance of software and how it makes the workplace better.
Make Comfort a Priority
Working is as much about being comfortable and at ease as anything else.
So you have to put measures in place to make sure you make the office as comfortable as possible. The more comfy your staff are, the more productive they will be.
Ensure you supply all the right furniture and allow your workers to wear clothes that make them feel as comfortable as possible.
This is the best thing you can do to help your workers perform their roles effectively.
Provide the Right Equipment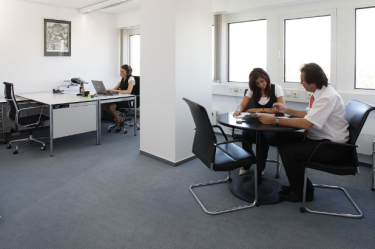 It's important that your workplace contains everything your employees need to do their jobs.
This means making sure you have all the right equipment when setting up your office. You'd be surprised by how many people overlook the importance of this.
The best workplaces are those designed around their employees' needs. So, make sure you supply everything your workers need to thrive in your company.
Safe & Sound
You always need to keep health and safety in mind as a business owner. And that means you need to have procedures to make your workplace safe and sound.
It's important to make the safety of your workers (and customers) a priority. So, you have to identify any potential hazards in the working environment and make sure people are alerted to them.
It's also important to ensure that all your workers are adequately trained as well.
Your workplace is so important, and you need to make sure you get it right. So much in the company can be affected by the sort of workplace you have.
You will need it to be as great for your workers as possible in order to boost moraleand work rate. And that's why it's important to make sure it's the ideal environment.
So what are you doing to create a better and more ideal workplace environment for your business ?  Share your thoughts and comment below.