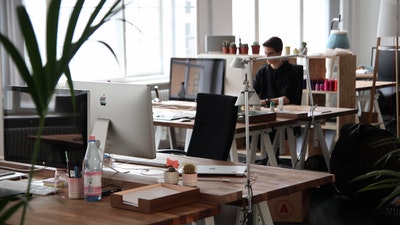 When it comes to building a team for a business, it's not often the easiest thing for most business owners if they've never done it before since it can be quite overwhelming to even know where to start.
However, it's essential for your company to grow and scale that you'll have to start outsourcing at some point, and this means that you're going to have to make a plan to get this done.
So, although it can seem like a really scary thing, it's completely possible to start building a team for your company and have it be easy and smooth – as long as you have a plan in place and follow some simple steps like the ones we'll share with you below.
Decide what you need:
The very first step to building a new team for your business is to really get clear on what you actually need. For example, maybe you need to get started with hiring marketing or salespeople.
Or maybe you need to build a design team. Or maybe you even need people for the hiring process itself and want someone to build you a system using AI in HR.
It really doesn't matter where you want or needs to start because at the end of the day, you know your business better than anyone and you know what you need, so it's important to know this for yourself.
Once you know what you need then you can move on to the next step and start looking at how you're going to go about finding people.
Do your research:
A key aspect to finding the right people for your team is to really get good at being able to research the options available out there.
For example, you could ask around with other business owners as to who they'd recommend, or you could look out places like VA agencies or even recruitment agencies if you're going to be building an in-house team and have them manage the process for you.
Start connecting:
Whichever route you decide to go down, whether it's hiring privately or whether it's looking at recruitment agencies who you think you'd like to hire to work on your behalf, then the important thing is to just start connecting since this is one of the best ways to really know which method is going to work for you and get to know which kinds of packages, services, and rates are being offered within the market.
Offer trial runs:
When it comes to building good relationships within your business and building the right team for you, then one of the best ways to do this is by offering trial runs for a week or two so you can both get a feel as to what it may be like going forward with working together in the future and if this is something that you think could work or if you'd prefer to keep looking.
Finding the right people does take a bit of time, but the effort is certainly worth it.