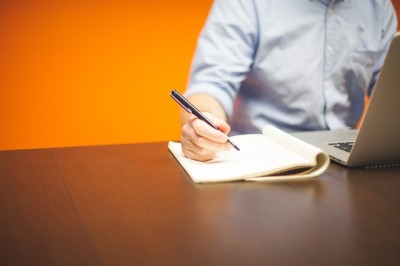 Are you working as a solopreneur?
Or are you thinking about a business path that is befitting of the title, such as a move into freelance writing, blogging, or eCommerce? There are other business ideas that are fitting of solo entrepreneurship in this article.
Whatever the case, be you a budding or an existing solopreneur, we have some useful tips for you here. Working alone isn't always easy, and that is why this survival guide might be of worth to you.
Have a read, and then let us know your thoughts by adding a comment to the section at the foot of this page.
#1: Know that you don't have to go it alone
As a solopreneur, you won't have a team to manage or seek advice from. You won't have anybody to answer to (other than yourself), and you won't have to pay staff wages. For both the good and the bad, it's just you, working tirelessly away, hoping to make a profit on a daily and weekly basis.
However, you don't need to manage your workload alone. For starters, you won't (we are assuming) have the skill sets needed for every facet of your business. So, you might be a skilled writer, for example, but that doesn't mean you have the accountancy skills to manage your budget. You might not have the knowhow to set up a functional website for your business, either.
And even if you are the master of everything, you won't have the time to commit to each facet of your business. Well, not unless you scupper your work-life balance by working overtime on too regular a basis that is.
Therefore, seek help. Outsource when you need to, as both a means to cover your skill gaps and to give you more time to concentrate on the core aspects of your business.
Seek the help of a web design company to give you a website geared towards your product or service. Outsource to an IT Company to manage the tech side of your business. And if you don't understand the tax side of your business (or if you really don't want to spend time getting bogged down in it), outsource this time-consuming task to an accountant.
You don't have to go it alone, so using the examples listed as a guide, seek the help of anybody who will help you to manage and better your business.
#2: Automate what you can
While outsourcing is an excellent idea, know too that there are downloadable apps and software programs that can also make light work of those tasks that you might struggle to carry out alone.
So, you might use Wave or QuickBooks for your accounting and invoicing needs. You might use any one of these social media automation tools to manage this part of your marketing strategy. And you might also use online booking software to make life easier for both you and your clients.
A quick Google search will give you all you need to know when it comes to automation tools, so think about those tasks that you either a) struggle with, or b) don't have a lot of time for, and try to find an app or software program to match. As with outsourcing, you will then have the opportunity to both focus on your key strengths and improve your productivity during your working day.
#3: Don't isolate yourself
The life of a solopreneur can be a lonely one, especially for those people who enjoy the company of others. So, if you relate to this, then you need to know that you don't have to stay rooted in your home office alone on a daily basis.
You might only start to suffer from low moods if you do, and your poor mental health might then create ripple effects in the running of your business, particularly where your productivity is concerned. You might also be tempted to ditch your business once loneliness gets its bitter teeth into you.
So, to counter any issues that might prevail, get out of your house. Look for any place in your community that has a wifi connection (assuming your business is based around your computer), and base yourself in the appropriate locales. So, you might work from a local library or café, for example.
There might also be dedicated co-working spaces in your area; offices or community rooms that are set up for those people like you who operate as solopreneurs.
Not only will you meet people who might give you support and advice, but you will also have the incentive to work harder, as you will be around other people working towards their respective goals.
You will also, of course, have a little bit of company, whether you speak to those around you or not.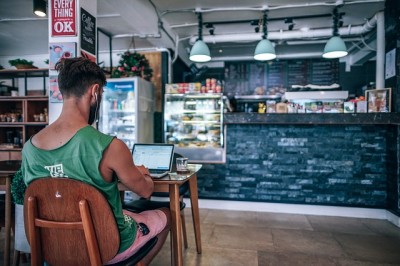 #4: Create a schedule
If you do work from home for the entirety (or bulk of) your working week, you might struggle to maintain your productivity.
With a range of distractions getting in your way, from the temptation of your television to the interruptions of other family members, you might get less done than you should on a daily basis.
Needless to say, your business will then suffer, as clients won't be happy, and you will be in danger of burnout if you then have to work late into the night.
However, by using these scheduling tips to manage both your personal and your working life, you will be able to manage your business and maintain a decent work-life balance.
You will then get things done, and still, have time to catch up with your favorite box sets on Netflix and enjoy time with your family and friends.
#5: Give yourself a break
By working tirelessly away day in and day out, you will start to feel the consequences of your hard work sooner or later.
On both a mental and a physical level, you will feel the effects of exhaustion, especially if you don't take time out for a break every now and again. Not only will this affect your productivity on a daily basis, but your health will take a knock too.
To counter the effects of exhaustion, take time out each day for breaks. With a few minutes here and there to refresh your tired mind and body, you will return to your workstation with renewed vigor and greater productivity. And be sure to give yourself vacation time too.
Should you have put money aside to enable you to do so, your finances shouldn't be too badly affected if your business has to close for a few days each year.
We hope this article was useful to you, but please do share your comments below to let us know. And if you have any other helpful tips for solopreneurs, please also share your ideas with us. 
Take care, and thanks for reading.