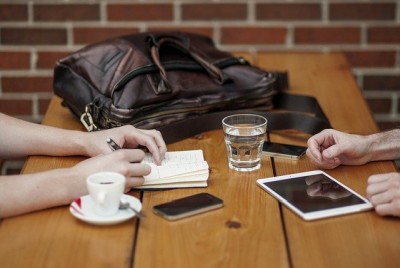 Launching and running your own business is often in equal parts exciting and stressful.
You expect that it will be all-consuming, tiring and thrilling all in one go, but do you expect it to be lonely? Many startups fail to factor in how lonely going it alone can actually be, and how it can be quite isolating.
That is why today we want to remind you that you are not alone, that there is plenty of support available to you and we urge you to ask these people for help and fight that new business loneliness.
Network, network, and network!
Networking will help to banish any feelings of isolation and it is great for building your business.
As you are carrying out your initial market research, you will probably be reaching out to potential customers and others working within your industry. This is where your networking begins, so do continue to develop these relationships.
Once your business is up and running, look for opportunities to connect with other businesses in your area and within your niche. There may well be local networking meetings near you, or you could just introduce yourself and open up those lines of communication.
Get the experts involved
When you run your own business there are a whole host of things that you are going to need to get your head around. However, just because you now need to deal with something new, it does not mean that you have to do so all alone. From time to time, we would recommend that you get the experts involved.
It is easy to fall into the trap of trying to keep costs down and wanting to have your finger on the pulse of everything that goes on within your business. The problem here is that you simply will not have the time, and often the know-how, to do everything yourself. When it comes to specialist fields, it often pays for you to pay someone else.
Whether it is keeping your accounts up to date, covering all of your IT issues using  UOTech.co Managed Services or getting a graphic designer on board to work on your branding, you will find that using professionals takes a huge weight off your shoulders and you will benefit from their expert knowledge and perspective.
Build a Team
You might feel that the time is right to start building your team. As long as you feel that your business can support additional staff members and will grow and thrive with the right team, this is a brilliant way to drive your business forward and it is guaranteed to banish any sense of isolation.
Ensure that you recruit wisely and put the time into training and supporting your new staff members. Keep communication open and honest from the outset as it will help them to engage with you and your business.
Involve your team in developing your business and you should find that they contribute ideas and suggestions enabling you to build upon the strong start that you have already made.