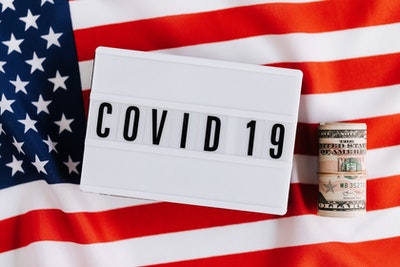 The COVID-19 pandemic has affected a lot of people in many ways.
Not only has it posed a threat to the health and lives of people, but it has also put a dent in their financial resources.
Think of employees who were laid off and businesses that were closed for good during the pandemic.
Now many individuals are looking for ways to cope with the pandemic situation financially.
It's good that there are plenty of ways to generate some income despite the stay-at-home orders and restricted movements.
If you're looking to make some money during the pandemic, here are five easy yet practical ways to do so:
1. Venture into online side hustles
For income generation, the best place to start is the online realm. The internet has a gold mine of side hustle jobs and businesses you can venture into. It's just a matter of knowing where to go and what to look at. If you're totally clueless, here are online opportunities to grab:
Online selling: No, you don't necessarily venture into a big-time e-commerce business. Simply open an online store and sell products via your social media accounts or e-commerce platforms such as Shopify, Wix, and Big Commerce.
Affiliate marketing: Another practical way to make money is to sell goods or products of other businesses. All it takes is to promote their products via online platforms like your social media and earn a commission for every successful sale.
Online tutoring: As online learning has become increasingly popular during this pandemic, you can offer tutoring services. Assist students in their online education and help them with their assignments and projects.
Digital marketing: If you have digital marketing skills, you can offer special services and earn some money. These include search engine optimization (SEO), pay-per-click (PPC) advertising, content writing, email marketing, and social media management.
Freelance jobs: You can check freelance platforms such as Fiverr, Upwork, Flexjobs, Guru, Freelancer.com, 99designs, and People Per Hour. Simply create an account and begin sending proposals to prospective clients for freelance works. These include copywriting, graphic designing, web designing, and app development, among others.
2. Start a food delivery service in your neighborhood
Another way to make some money is to venture into the food business. This doesn't have to be big and grand. You can think of healthy and nutritious foods that you love cooking.
After food preparation, post your menu for the day online and sell them to your neighborhood. Be sure to secure a business permit so you'll be allowed to go door to door. However, ensure food quality and safety as well as practice safety protocols when going outdoors.
3. Try indoor planting and sell your potted plants
Did you know that many households have started indoor planting during the pandemic? It's a good idea to try hydroponic gardening or simply grow plants, shrubs, and vegetation indoors.
While you're at it, consider selling plant seeds, shrubs with blooms, and the potted plants themselves. That way, you can earn some money.
4. Start sewing and sell your clothing pieces
Another step you can take is to start sewing and sell your finished clothing products. This business doesn't have to be a grand one.
Simply turn your dressmaking hobby into a potential stream of income. Check a vast array of sewing patterns and garments and produce clothing products for children, women, and men. Create a social media page and start selling them online.
5. Declutter your house and sell household items
As you're stuck at home during the pandemic, now is the best time to declutter your house. While at it, you'll be surprised at the tons of home waste products that have accumulated over time.
Those that are no longer use must be tossed out of your house. But before doing so, turn these wastes into wealth. Here's what you can do:
Sell plastic bottles and aluminum cans to recycling companies.
Use apps like Checkout 51, Ibotta, and Receipt Hog and scan your receipts to earn some cash.
Sell scrap metals and reclaimed wood online after your home remodeling projects.
Hold a garage sale to sell old and unused clothes.
Sign up for the Small Business Knowledge Center as a consumer panelist and send junk mails to earn points for gift cards.
Dispose of your old gadgets, home appliances, and electronic devices. Sell them via GreenBuyback, uSell, and YouRenew, or list them on Craigslist and Facebook Marketplace.
At this point, you now have a robust idea of what you can do to make money amid the pandemic. All it takes is to have a side hustle online, start a local food delivery service, and sell potted plants.
Also, you can sew and sell clothes as well as make money out of household wastes. All these will help you earn some extra cash to help you get by during this difficult time.