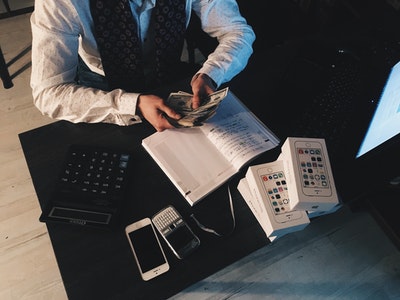 As expected in every professional field or undertaking, there are appropriate steps to take to become successful.
However, success is not an overnight achievement. Instead, it results from being conscious and deliberate about your processes and techniques needed for a specific venture.
If you dream of becoming an entrepreneur, what structured plans have you made to make it a reality?
Considering that only 25% of new businesses make it to the 15th year, this article will be helpful as it discusses some of the necessary steps to take.
Take online degree and professional courses
Thanks to the rapid advancement of technology, education is more accessible than it was two decades ago.
Online courses make it easier for busy individuals to access education without compromising their day jobs. Moreover, due to the flexibility of online education, several people find it convenient to find courses that suit their interests.
For example, hundreds (if not thousands) of people who signed up for eCom Success Academy's online course continue to attest to its relevance to entrepreneurs.
Created by Adrian Morrison in 2017, this online course is available for all interested persons who wish to learn more about business. Fortunately, you can choose an online course that will specifically benefit your line of business or interests (if you're yet to set it up).
Research and stay abreast with industry trends
How well do you know your market and the relevant demographics? Secondly, have you thought about your possible competitors? These and more are questions to include in your research to prepare for a successful career in your field.
The trick is to conduct your research often to understand the world of business better. You will find it helpful to do this research quarterly, which is ample time to compare and contrast changes in the business world.
It's worth knowing that financial indicators are not static, which is why the slightest change can have a considerable impact on the market. Researching your industry does not pertain only to persons with already established companies.
Instead, those who find themselves in the preparatory stages will find it helpful. Do you know how to stay abreast with industry trends? Some examples of what to do are:
Sign up for periodic business journals and periodicals.
Keep an eye on the stock market.
Maintain a high degree of interest in everything business.
Build a professional network
There is no business-minded person who avoids connecting with a professional network. First, the sense of community and benefits derived from professional networks are vast.
For instance, through a credible professional network, you can build and expand your client base. Secondly, the chances of forming partnerships are significantly increased than if you didn't belong to one. There are times when you find a suitable opportunity abroad giving your career a much-required hike.
Rather than considering it as an out-of-box option, consider knowing about the work visas, apply for jobs abroad and take your career to the next level. If you want, you can seek more details from https://immigrateme.com/h-1b-visa/ and get things started.
Whether you already have an established business or not, you will find a professional network worth your time. However, to remain relevant within the network, you should do the following:
Attend their events
Join LinkedIn (use it wisely).
Make meaningful contributions to topical issues discussed within the group.
In conclusion, you must be ready for the bumpy ride ahead to success. This will require outstanding commitment, meaningful strategies, planning, and of course, finances. In effect, be ready for whatever gets thrown at you as you carve your path.