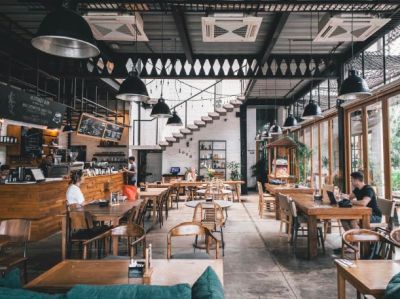 Thinking about starting your own hospitality business?
This can be a smart, lucrative and enjoyable industry to work in and there is always a strong demand for companies that can provide high-quality, reliable and affordable hospitality.
It can also be a tricky industry when starting out because reputation is so important so you need to know how to succeed from day one.
5 Types of Hospitality
Hospitality is a broad industry and there are several different types of businesses to consider. A few of the main ones include:
Accommodation
Food and beverages
Events
Entertainment
Travel and tourism
Setting Up a Business
How you set up your hospitality business will depend on the sector that you decide on, but there will be a few key stages to getting set up and running that are similar to any other type of business.
Initially, this starts with thorough market research so that you can determine whether or not it is a good business move and who your competitors and target customer is.
You can then start to craft your business plan which will act as a guideline to success in both the short and long-term.
You can also use your business plan to secure funding to cover the various costs involved in setting up and operating the company. There are a few different ways in which you can secure funding, including:
Angel investment
Crowdfunding
Venture capitalists
Loans
At this stage, you are then ready to get the business set up and running which will include registering your company, branding and investing in all of the equipment, inventory and staff that you need to succeed.
With this type of business, you must also consider the best ways in which you can manage cash flow as you will have to spend regularly to get new supplies.
Often, those in hospitality find that business credit cards are the best way to do this and a smart way to receive short-term funding.
Attracting Customers
In order to start attracting customers to your hospitality business, you will need to create a strong online presence.
This will involve having a professionally-designed website with clear business information, being active on social media (very important for this industry) and then using internet marketing to increase your visibility online.
In time, you should start to build a reputation that will be helpful for acquiring new customers.
The hospitality industry is one that can be rewarding because the work can be lucrative and enjoyable.
It can also be a challenging industry, particularly when starting out, which is why you need to know how to get up and running and attracting customers from the start.
Hopefully, this post will help you to get started and lay the foundation for future success.
Are you considering starting a hospitality business?