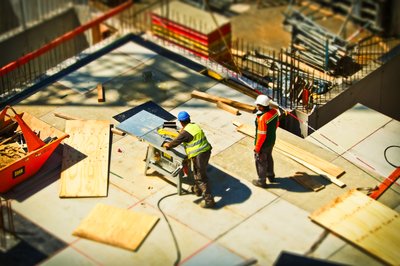 No matter what sort of construction business you run, these tips can help you take your business to a new level.
#1 Focus on the buyer
Contractors need to focus on what the buyer wants when they are putting together a tendering document. This is the only way to give yourself the best chance of winning the proposal.
When you are writing your proposal, it is imperative that you always keep the buyer in mind. You must refer to their needs, and talk about how you are going to solve the issues they are facing. Mention how you have the experience, products, equipment, and skills to fulfill their requirements.
You also need to make an effort to find as much information out as possible regarding the organization you are tendering to. This will make you stand out from other contractors that are putting together a proposal. Get to know their organizational objectives and their values.
You can then include a section that informs the buyer that you are aware of their future developments, and demonstrate how you can help them to achieve these goals. Simply stating that you have the necessary qualifications and experience is not enough, you need to demonstrate your understanding with plenty of examples of similar work you have completed in the past.
And, don't forget the importance of added value – these are the benefits you can bring that the company didn't specifically ask for. Only input these once you have addressed the core requirements.
Your response also needs to be prepared in line with evaluation criteria and weighting, focusing on the areas with the biggest percentage. Finally, keep competitors in mind, and show that you can potentially manage legal, commercial, and financial risks.
#2 Manage cash flow more effectively
This is where a lot of companies are going wrong today. Cash flow is a key ingredient for any business. Without it, you're not going to be able to run effectively.
There are debt buyers out there that can help with this should you be struggling.
#3 Promote your company
Contractors need to make use of an array of techniques if they are to ensure that their business stands out from other companies in the industry. After all, competition is fierce with every project that becomes available, and you will need to promote your company effectively if you are to stand out.
There are numerous options available to contractors when promoting their business. One of the most important things you need to do is to build relationships with other companies.
By building relationships with complementary firms in your area, you will be able to boost your visibility amongst your target market, presenting you with more ways to promote your firm. Complementary companies may include the likes of painters, real estate agents, construction companies, hardware stores, and alike.
It is also a good idea to make sure that you offer a guarantee with all of your work. Project managers and quantity surveyors will be more likely to go for your business if they know that the work you provide comes with reassurances.
Blogging useful ideas and tips is another suggestion. This is great to show your business as an expert in the industry, increase visibility, and generate interest in your firm. You will start to develop a large presence online and people will view you as a trustworthy business.
Aside from this, look for professional bodies and trade associations to join, and make sure their logo is visible on your website.