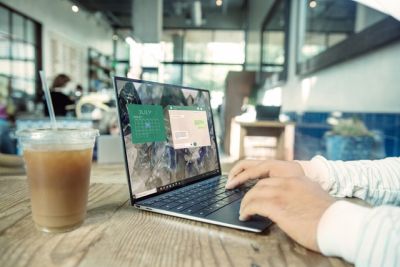 Every business owner's goal is to create sustainable growth in their business.
During times of growth and expansion, it becomes especially important to budget wisely to allocate money where it is needed most.
Growing too fast can mean a disconnect between your means and your goals, so keeping everything in balance is important.
You may even need to revamp your business and figure out new ways of doing things while you grow.
No matter what your business is, here are some tips to help you reach your goals.
#1 Networking
Networking is a crucial part of the growth of a business. There are many different kinds of networking, and a good business owner is able to do them all. Managing and using all the different kinds of networking can help to grow your business and is usually very inexpensive to do.
You should network with people in the same industry or other small business owners. Doing this will allow you to collaborate with them on projects or promotions, create mastermind groups to help each other, and get new ideas, and it is a good way to find a mentor who can help you navigate through uncertain waters.
You should seek to network with the people in your communities. Other organizations or groups are a great way to understand the local market and the characteristics of your target demographic. It is also a great way to help your business be seen by more people.
#2 Marketing
Marketing is another important aspect of any growing business. Just like getting involved in the community can help you raise brand awareness, it is also important to think about other marketing strategies.
There are many different marketing strategies that do not take a lot of money to do well. Good signage around your community and store is a great way to help draw eyes and business to your front door. Signs, banners, and custom flags are all a great way to promote brand awareness in your community.
Social media is another inexpensive way to raise brand awareness both inside and outside of your local community.
Having an active and useful social media account will help customers be aware of your business, see you as an expert, and allows you to interact with them to answer questions and promote your products.
#3 Customer Service
Customer service is another vital part of business growth. Problems are always going to happen when you are running a business, and mistakes are always going to be made. That is unavoidable.
The most important part is that the service your customers receive when there is a problem is excellent.
A customer is not going to stop using business because there is a clerical error or a shipping mistake. They may stop using a business if that mistake is not fixed in an acceptable manner.
The way that you deal with upset customers is going to have a lasting impression on them. People who receive great customer service are much more likely to recommend the business to a friend and promote it on their social media page.