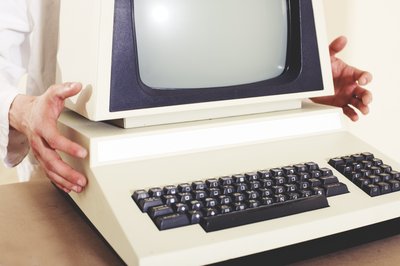 Over time, aspects of your business may start to become dated. Giving your business a makeover can be important for its reputation.
Below are just a few things that you may want to revamp every few years.
Tired décor
Interior design trends are constantly changing. If you own an office or a shop, it could be essential that your décor stays fresh. Consider whether it's time for a new lick of paint and some new furnishings.
Companies as found at https://www.dflatt.com/ can help to design the inside of your premises.
On top of thinking about the visuals, consider whether any practical changes need to be made to your workspace such as changing the layout of desks, switching to energy-efficient lighting, or adding extra electrical sockets.
Outdated web design
An outdated website is likely to deter customers. It may also rank low on search engines and could also provide poor security. Consider whether it is time you revamped this aspect of your business too.
A few signs that your website could benefit from a revamp include lack of responsive design (does it display well on a smartphone or tablet?), use of flash animation, and slow loading times.
This guide https://www.artbutler.com offers more information on the matter. Always hire a professional website designer.
Legacy software
Legacy software involves any kind of business software that has been used for a number of years. While some businesses find it convenient to stick with old software, you could find that it's slowing your business down by using this software.
Unsupported software can be a particular problem – this is software that no longer receives updates from the vendor, leaving it open to bugs and modern viruses.
By switching to newer software, you could eliminate these threats. Try to look into cloud-based software if you don't already use it.
Dusty hardware
Hardware that you have been clinging onto for years could also be worth updating. Such hardware may not just look outdated, but it could also be slow compared to newer machines and potentially a lot less energy efficient.
While certain machinery such as agricultural machinery can last decades in the right conditions, the likes of office PCs should be replaced ideally every three to five years.
Make sure that you know when your hardware is past its sell-by-date so that you're not using outdated machinery.
Out-of-touch branding
It's also worth considering your brand identity. While every business has core values that it sticks to, there may be new messages that you want to incorporate into your brand to make it more appealing to a modern consumer base.
This could include highlighting things such as sustainability and inclusiveness. Once you've settled on a new brand message, consider then changing aspects of your visual brand such as your logo and color scheme.
If you do update these aspects, make sure to apply these changes to all forms of marketing including your website, social media pages, and any printed media such as flyers and business cards.