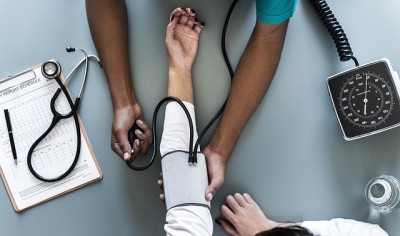 For any student, keeping your finances healthy and saving some money is important.
If you're studying a high-stress course, like nursing, the last thing you need is more stress from money worries.
Save yourself from more things to worry about with these easy financial tips to save money. 
Look around for schools with sensible fees that you can comfortably afford, like

Grand Canyon University nursing

. You can't get into good financial habits if you start with a course you can't really afford. Many schools offer scholarships, so investigate those if you're struggling.
Buy medical books second hand. Textbooks are often very expensive, and medical textbooks are no different. Instead of buying brand new books, check the secondhand book stores around your school. Many students will have dropped their old books when they graduate, so you can pick up the books you need for a fraction of the cost. You can also find second-hand books online, so look there too. For books, you can't find cheaply, check the prices of e-books and try that. 
Sell your old textbooks. As you progress through the course and no longer need certain books, sell them on to new students to make back some of the costs. Advertise them on Facebook sales pages, or see if the library or student union has a notice board where you can add a card to advertise the books you have for sale. Selling on eBay could also be a good option to recoup some of the money you spent on books. 
Buy wholesale scrub suits. You'll be wearing scrubs a lot during your studies, and they'll need to be replaced often as they get stained and dirty. It could be easy to spend a lot on endlessly replacing scrubs to stay spotlessly clean, so find somewhere to buy in bulk. Wholesale is usually a much cheaper way to shop, and you'll have new scrubs ready to go whenever you need them. 
Avoid using your credit card for small purchases. Frequent card use can damage your credit rating. Instead, try to use cash or a debit card for everyday purchases like grocery shopping. 
Reduce your grocery bill with meal planning. Sit down at the weekend and plan out your meals for the next week and write a grocery list. Focus on meals that share ingredients so you have to buy less. Make use of leftovers by using them for lunch or repurposing them into other meals. For example, make a big batch of bolognese sauce to eat with pasta, then put the leftovers on a baked potato later in the week. 
Save on travel by carpooling or using public transport. College towns usually have good public transport systems as many students don't have cars, so take advantage of this. The train or bus is much cheaper than running a car. If you must use a car, lift-share with other students in exchange for fuel money. It's cheaper, and better for the environment too. 
What are you doing to save more like a nursing student?