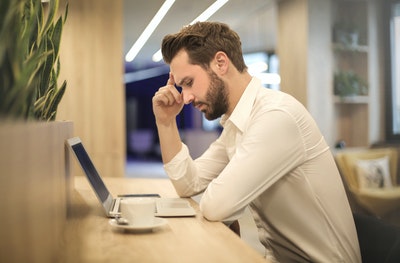 Running a business or holding a managerial position can certainly be stressful. With constant demands on your time and the success of the company resting on your shoulders, it's not unusual for executives to feel like they're under tremendous pressure.
Despite this, it's important to find ways to prioritize your health and well-being. By minimizing executive stress, you can protect your own physical and emotional well-being, which means you'll be able to perform far more effectively in the workplace.
If you want to get rid of your executive stress, take a look at these top tips now:
#1 Simplify Your Workstreams
If you're constantly being pulled in different directions, it's time to approach your work differently.
With simplified workstreams, you can streamline the number of tasks you have to get through and dedicate your time to them in a strategic way.
This will enable you to give each task the attention it deserves and prevent your attention from wandering to other areas.
#2 Outsource Your Needs
If you do not have all of the resources you need in-house, try to find third-party companies and freelancers who can provide the specialist services you require.
To understand how IT managed services can take the burden of your business, you can get more info here. Similarly, outsourcing your marketing, accounting, or HR can substantially reduce your workload and give you more time to focus on key business issues.
#3 Reduce Your Working Hours
If you are working an excessive number of hours, it's going to have a debilitating impact on your well-being.
Furthermore, your performance and productivity will take a hit too. Set routine working hours so that you're able to step away from the office and truly relax.
Even if you work from home, be sure to separate your work and home life so that your business responsibilities don't take over your life.
#4 Hire People You Trust
When you have a reliable team behind you, you'll feel more confident about delegating tasks to them.
Knowing that you have employees you can trust to manage the day-to-day running of the business will give you the freedom to step back and take time off when you need to.
In addition to this, hiring staff to undertake specific roles will ensure you're able to focus solely on managerial issues, rather than trying to take on too many things at once.
#5 Lower Your Stress Levels
Being in a managerial role will, inevitably, involve some level of stress.
Finding healthy ways to cope with this stress will ensure you're able to perform effectively without having a negative impact on your well-being.
From exercise and meditation to yoga and hobbies, there are endless ways you can lower your stress levels.
#6 Spot the Signs of Executive Stress
One of the most important ways to manage executive stress is to understand how it manifests.
When you can spot the signs of executive stress, like fatigue, short-temper, and difficulty concentrating, you can take action to reduce your stress levels and re-organize your working pattern.