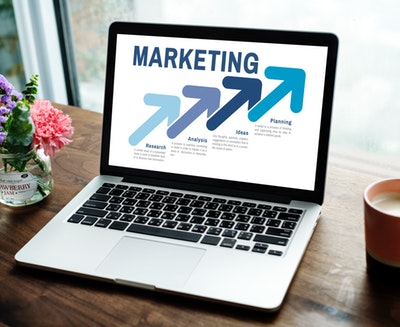 You might have the best idea ever for a business, but without the right marketing, it simply won't be successful. It's easy to assume that just because you're offering a product or service that people want then the customers will come flooding in- but it simply doesn't work that way.
With so much competition out there, not only do you need to be getting your name out to the right customers, but you need to convince them to shop with you (rather than any other established similar business out there).
Here's a quick and fast guide to marketing for the new business owner.
#1 Conduct market research
Market research involves collecting data- information about your customer's needs and preferences. It involves testing your product, it's price point and everything else about it to see if there's a market out there for it.
These early testing phases are so important, your results might show that a few tweaks need to be made before going into mass production or opening your doors to the public. This can save you a lot of time, money and hassle later on.
#2 Create your personas
Personas are semi-fictional representations of your customers, based on the data and research you've collected on your existing customers. Personas help you to understand who exactly your buyer is, and therefore what kind of advertising and techniques you need to use to appeal to them.
It helps you figure out what their problems are, and what solutions you're able to offer them with your business and products. A persona would be given an age, marital status, a job and even hobbies to build up a picture of an average type of customer to your business. Aim to create two to three buyer personas based on the real information you have on who shops with you.
By understanding your customer you're able to think like them and resolve the issues that they have which your business can offer.
#3 Put together great ads
Great ads are essential for grabbing customers attention. First of all, think about what your customer's needs are and ensure your ads speak to their desired outcomes. Highlight your USP and include prices and promotions to get their interest.
Make sure you have a call to action button clearly visible, this could be anything from 'speak to an advisor' to 'buy now', 'sign up here' or any other action you want your customer to complete. One thing to be sure of when you're creating ads is that the link is pointed to the relevant page to what is being shown, not just your homepage.
For example, if your call to action is 'speak to an advisor' then the landing page needs to feature a live chat program, a contact form or phone numbers/ emails for them to get in touch. If you're advertising a specific product on your site with a 'buy now' button then the landing page should be the product shown- not the shop's homepage or general category.
Use A/B testing to ensure you're putting out the best version of your ad. This is where you test your advertisement by showing different versions of it to see which is the most successful.
Advertising can be subtle, sometimes a slight difference in wording can make all the difference. For example, 'buy now' might perform better than 'shop now.' There's no 'one size fits all', it depends on your business and your customers- so testing is necessary.
#4 Get social
Social media is one of the greatest tools you can use to advertise your business, but it works differently to how you might think. First of all, research shows that it's fairly difficult to make sales on social media (which can make you wonder what the point of it actually is).
The answer to this is that social media allows you to engage with your audience and build brand recognition. It allows you to build trust with people and make them feel a part of something. What this means is that you can't simply open social media accounts and start posting links to your site or products in the hope that people will buy them, all you'll do is look spammy and put people off.
You need to spend time developing a social media strategy, considering what kind of content you will share and what your aims are. If you take making hard, fast sales out of the equation- what can you do to engage with your audience? You could run competitions and games to encourage interaction.
You could share user-generated content such as customer photos (with their permission). You could write a blog and share blog posts you've written, with the hopes of it opening up conversation and buzz around your brand.
There's much more to social media marketing than many naive new entrepreneurs realize, just because you have a platform and a 'buy it now' button doesn't mean people will use it. As customers, we're all more skeptical these days and marketing efforts need to be much cleverer than this. If you're inexperienced, then hire an expert to run your social media accounts for you.
#5 Don't overlook email marketing
Email marketing can be an incredibly powerful tool with a good ROI, but you have to go about it in the right way. It's so important to avoid spamming- build your own email lists of interested customers and previous customers and don't be tempted to buy lists.
Always make the choice to opt-out clear and easy, as if people don't want to receive your emails then getting them is just going to annoy them and put them off your business. When it comes to creating content for emails, make sure you have a focus.
As a general rule of thumb, aim for your email marketing to be eighty percent educational and twenty percent promotional, that way you can offer value to the reader while recommending a fitting product or service that you sell that goes along with the content.
Spend time thinking about your subject line, this is vital in email marketing as it has a huge influence on whether or not people will open. Make it fun, entertaining and witty if this suits the style of your business. And use software personalize emails with people's names- they'll feel more connected and be more likely to want to interact with your business.