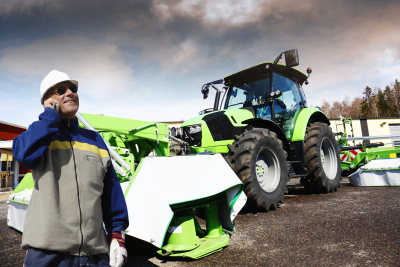 Did you know that there are an estimated 2 million farms in the United States?
The farming business is perfect for people who want to work for themselves and spend lots of time in the great outdoors. Understanding how to start a farming business can be tricky, especially if you don't have any idea of how to start a farm.
That's why today, we've created a complete guide to help you better understand how to start a farming business. Keep reading to learn more!
Learn About Farming
If you have no prior experience farming, learning about farming is the best step that you can take. Keep in mind that you can't learn everything that there is to know, as some of the experience that you'll gain will be required for you to learn on the job.
Finding a mentor that has prior experience in the farming business can be extremely helpful as you're starting out. If you've never worked on the farm before, consider volunteering to gain experience before you adventure into the farming business.
Understand What It Means to Be a Small Farm Business
An estimated 97% of farms in the United States are family-owned. The USDA economic research service says that a farm has to gross less than $350,000 a year to be considered a small farm.
Unless you're looking to grow above being a small farm, understanding the small farm classification system written off by USDA will help you to guarantee the operation of your small business.
Identify Your Niche
For you to develop a business plan for your farm, you have to identify what type of farming you're interested in doing.
Do you want to start a fruit farm in your home state? Are you interested in growing vegetables? What about the grain to sell to farmers who have livestock?
Identifying your niche will also help you to understand your target market. Your target market will allow you to develop a marketing plan based on where they're located and the values that they have. Plus, it'll help to ensure that your growing a product that is in demand.
Developing an idea of the niche that you're passionate about will help you to understand the best farming states to live in for you to sell your products too. You don't want to invest your resources into growing products that aren't in demand in the area that you live in.
Form a Business Plan
If you want to start a small farming business, it's essential that you have a business plan. While you're writing a business plan, you'll have to think about the entire operation plan for your farm.
This includes markets, operations, financial analysis, price points, products, and supply and demand.
You may find that as you're developing a business plan, you bounce back and forth between planning your form and designing a business plan. Both of these steps are dependent on each other, which is why it's essential for you to create a sustainable business plan.
Obtain Farming Permits and Licenses
Depending on where you live, the state law and county law may vary in terms of the permits and licenses that you need to operate legally.
However, most states will require you to register the name of your farm, purchase a business license for you to legally operate, obtain an employer identification number, as well as liability insurance for the products that you're selling.
Consider Funding Loans and Grants
If you found that you don't have the financial backing that you need to start your small farm, obtaining loans and grants can help you to get started.
Starting small by attempting farming with whatever finances your household can afford to ensure that you're not investing too much money into something that you aren't passionate about.
However, if you've discovered that you have a passion for farming, finding grants and loans will help you to establish your business.
Make Sure to Buy Land That's Intended for Growing Your Niche Produce
When you're shopping around for land purchase, if you don't happen to have the land you need, make sure that you buy land that's best suited for what you intend to grow.
For example, if you plan on raising free-range chickens, you need to make sure that you have the land that supports the health and growth of your livestock.
Plus, it'll also ensure that you aren't spending money on land that you don't need!
Don't Get into Farming Just for the Money
If you've heard from your friends that farming was extremely lucrative for them, don't get into farming just for the money.
Farming takes lots of hard work, so you must throw something that you're passionate about.When you invest your time into growing something that you love, it'll help you to get through it's difficult times that happen when you own your farm.
Understanding How to Start a Farming Business
When you understand how to start a farming business, it's time you get started working towards getting your business off of the ground.
Starting a small farm business is extremely rewarding, but make sure that you aren't just getting into it for the money. Small farms can take a while to become lucrative, so it's important that you grow what you're passionate about so you don't get overwhelmed.
Are you interested in learning more about how to go about growing your farm? We've got everything you need to know here. Check out our blog for more information!