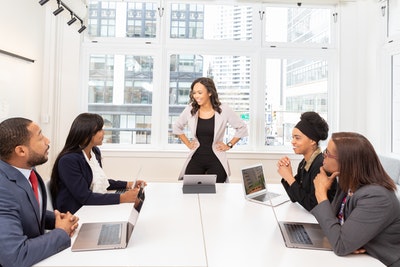 It can be easy to see some firms or businesses as natural factors as if they organically came to just like the wind. However, that's of course not the truth. A business, as effortless as it seems, takes great care to curate every aspect of their image, or to put forward the best strategy. It's no accident that some firms have lasted the test of time.
This means that when it comes to establishing our own businesses, consider the best factors we must consider can help you to no end. There may be a few different approaches to use here, and they can have positive or negative consequences on your firm as this develops.
For example, let us take the idea that a firm may direct its target market in one way, say by selling arm braces to those suffering sporting injuries. However, it also comes out that these braces are very helpful for arthritis sufferers.
Because of deep branding as a sports company and failing to do the right market research, pivoting an approach and spreading into a further market could be more difficult. It's these avenues of possibility we have to consider. We'll do that within the following advice:
#1 A Certain Location
Depending on where you start your business, you may be subject to different operational laws than in another place.
Variant tax rates, proximity to customers, and the fact that some states are more LLC friendly than others will be important to keep in mind.
When you weigh up all the variables, you can more comprehensively make the best decision and move forward to the best possible result.
#2 Copyright & Patents
It's important to ensure you're not stepping on the copyright of any other operation or firm as you proceed in your business efforts.
It may not seem like such a big issue, but you can be certain that when engaging in a dispute like this, it can get ugly, and quite drawn out.
Also managing and researching the patents you may or may not hold can help you understand just what solid grounding you have to launch your business in the first place, or how you will apply your operation going forward.
#3 Your Messaging Strategy
It's important to think of how you'll brand yourself and use an approach to design your messaging. Do you wish to be seen as a  completely professional, impartial service, one that cannot use humor in marketing at all?
This might sound dull, but it could be appropriate for lawyers or funeral services to name just a couple. The best method is to consider your demographic with an open mind. What may appeal to them?
Where are they more likely to find your message? It's when you can answer these questions that you can find your strategy going forward because every message is that in branding, correspondence or support will serve as an ambassador to your firm.
With this in mind, we hope you can establish yourself with the strongest base possible.