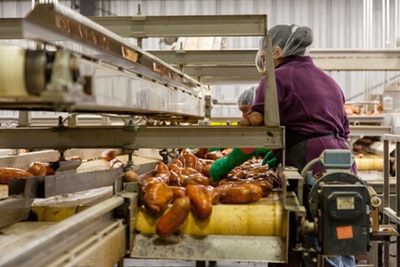 Starting a new business in the food industry is an entrepreneurial gamble, as consumers either love your products or loathe them.
Taking steps to ensure that your venture is a success is just so important, as there are so many rules and regulations you must follow in order to stay within health and safety guidelines and the law and failing on even one of these fronts could close your entire operation down.
If you're in the process of building a business plan to break through into the food industry and would like a little more guidance to make sure that you're heading in the right direction, then read on to uncover some of the best top tips that you can begin implementing to boost the likelihood of long term prosperity today!
Hygiene Comes First
In any kind of food-related business, hygiene must always come first. Allowing your employees to simply stroll onto the premises in their own clothes and get to work without gloves or sanitation will leave you open to so much bacteria, and this is simply not an acceptable practice both morally and legally.
Do some research to find out specific information with regards to your unique blend of ingredients, and follow industry standards concerning staff behavior. All of your workers must wear clean, protective clothing whenever they enter the food hall, and must never touch any product with their bare hands.
Hair must be covered at all times, and proper sanitation measures must be put into place on the production line to keep things running smoothly. A business such as Express Compressors can provide you with the necessary machinery required to keep your end product free of contamination, so do not make the mistake of being lenient as you will only end up losing everything you have worked so hard for.
Advertising Is Key
Many people are stuck in their ways and tend to eat the same foods, so introducing them to something new can be difficult. This is why advertising is absolutely key, as you must take the appropriate steps to get your product out there and let the world know all about what you have to offer.
Include as much information as you can in your adverts with regards to taste, texture, and ingredients, and think about your target market to identify which style and format to go for. If you have a younger audience, take advantage of social media marketing and use modern graphic design to portray your product in a hip and trendy way on the phone screens of teens everywhere.
For an older market, daytime television adverts will be sure to reach the homes of many potential customers, but be sure to be clear and concise, without using too much wordplay or flashing images that might be confusing or distracting.
Starting a business in the food industry has never been easier with these top tips! Always put hygiene first and remember the importance of advertising to ensure your venture is a great success.