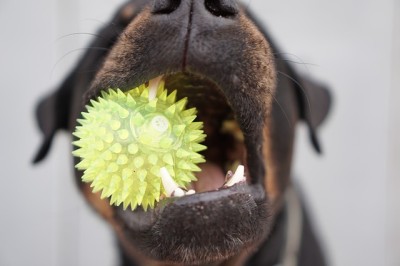 Looking to get into an industry that's in high demand?
Here are just a few niches that are currently booming that could be fantastic for a startup opportunity.
#1 Dogs
People have always loved dogs, but right now the pet care industry is booming. Fewer millennials are having kids and more are adopting 'fur babies'.
These dog owners are spending more on their pets than previous generations which have developed a new demand for dog toys, treats, clothing, grooming services, and other products.
If you love dogs yourself, now could be the perfect time to turn your passion into a business opportunity.
#2 HIIT
The health and fitness industry has grown dramatically this decade.
One of the biggest trends now is HIIT (high-intensity interval training), which involves short intense bursts of exercise as a means of getting in shape quick.
There's been a huge increase in people joining fitness classes catered to this type of exercise. If you're a fitness fanatic, starting your own HIIT class could be a fun way to make an income.
#3 Athleisure
A decade ago athleisure wasn't even a word. Now it's one of the biggest trends in fashion. The style involves wearing typical fitness clothing for casual means and involves clothing items like yoga pants, sneakers, and shorts.
If you've always wanted to start your own fashion label or have wanted to start your own fashion retail store, an athleisure angle could be the way to go.
#4 Legal cannabis
Cannabis has been made legal in a number of states and countries recently, which has opened up a whole new industry. From CBD oil to edibles, there are all kinds of products out there.
Companies like Cannabis Consulting Nationwide can help you to set up such companies. This could be a great business venture to consider.
#5 Meditation
There's more of a focus than ever on the dangers of stress, which has led to many people taking up meditation. Entrepreneurs have started taking advantage of this by producing audiobooks, meditation classes, and apps.
If you meditate yourself, this could be a worth industry to get into.
#6 Smart technology
Smart technology has taken off this decade. By connecting everyday items to the internet, they can be controlled remotely and used to gather useful stats.
A few popular smart products include smartwatches, smart speakers, smart heating, smart security and of course smartphones. Companies such as Loxone offer information on how to break into this niche.
This could be a cool niche for tech lovers to get into.
#7 Green reusables
Environmental awareness is becoming more widespread and people are abandoning single-use plastic in favor of green reusable products.
These include reusable bags swab, straws, and cups. Such products are often cheap to produce and easy to market. It could be an opportunity to save the planet and make a profit.