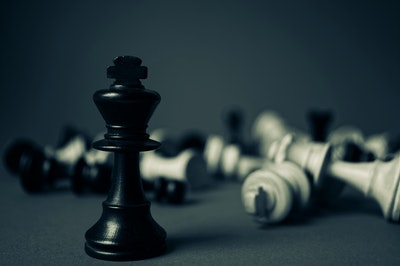 While businesses have varied needs, some constants do exist, and hiring qualified staff is one of them. Background check services have become indispensable for screening and verifying the data of prospective employees.
We rated companies that offer employment screening services based on whether they meet compliance and privacy requirements and standards, the types of screening they offer, whether their data integrates with third-party apps well, and other factors.
Using these elements to base our rating around, we found EBI, Checkpeople, Asurint, Infomart, and B&B Reporting to be the best background check services for your business in 2021.
1. EBI Inc.
This company's support infrastructure is US-based, but they do pre-employment background checks and screening globally. Their highly personalized prices and plans ensure a tailored, reliable service regardless of whether the client is an enterprise or a small business.
EBI will check financial, criminal, and civil records as well as arrange various different job health-related tests that are either mandatory or very useful in certain industries. These tests reduce risk and help improve safety.
Thanks to extended employee screening, companies of all sizes can keep track of contract workers, temporary workers, and third-party service providers with automated solutions on the same platform.
2. Asurint
Asurint manages ongoing monitoring and rescreening and provides general as well as industry-specific background checks. It has different packages depending on whether you're a small business, a medium-sized company, or an enterprise. Their industry experts and client service team are headquartered in the US.
They possess extensive knowledge in retail, healthcare, transport, and other sectors.
Employers can carry out open-ended criminal history searches or set a custom timeframe. The period of time for which individuals' convictions can be reported depends on the jurisdiction. It is a maximum of seven years in some and unlimited in others.
You can use all of the information included in this service's report legally to make hiring decisions because all of the sections will be FCRA compliant, including any applicable rights specific to your state. Asurint integrates with tens of applicant tracking systems and has PBSA job screening accreditation.
3. Check People
Checkpeople offers far more than simple pre-employment screening. The service can help you find an old friend, a former college buddy or coworker, and even a relative you've lost touch with.
You're not going to waste any time going down to the local courthouse in person or pouring through endless report data. The reports generated are clear and concise. Results are up to 100% accurate and reliable.
You won't regret using this intuitive and revolutionary platform and search tool for your employment screening needs.
4. B&B REPORTING Inc.
This background check service provides access to a full set of professional verification services and pre-employment checks. Having been in business for decades, it is a good fit for enterprises as well as small businesses.
The team works with clients to create a suitable plan depending on the respective situation. The company does not charge setup fees. What's more, there is no minimum check requirement.
All of their reports are fully compliant with the Drivers Privacy Protection Act (DPPA), the Fair Credit Reporting Act, and any relevant federal, state, and county laws. You can invite candidates to submit their info and documents and provide screening and disclosure consent electronically.
On average, it takes 24 hours to complete a criminal history check if you're looking at multiple jurisdictions. These checks include SSN validation, the sex offender registry, and OFAC.
5. InfoMart
Our final choice has also been in the background check business for decades. They have branches in more than 200 countries with experts fluent in local languages and familiar with local compliance laws and regulations.
Obviously, this makes them an excellent choice for international applicant screening. Their tools are a fast and practically risk-free option given their vast expertise and innovative approaches to screening.
Screening results are highly reliable because the provider has developed cutting edge onboarding application and biometric identity screening. This company is fully FCRA-compliant, enabling a verified sanctions search. Real people check the watchlist search results and report them only upon proper identification of the candidate.
InfoMart serves Fortune 500 as well as smaller companies. They offer global services, tenant screening, volunteer screening, clinical rotation screening, long-term monitoring, occupational health tests, and other industry-specific tools and searches.