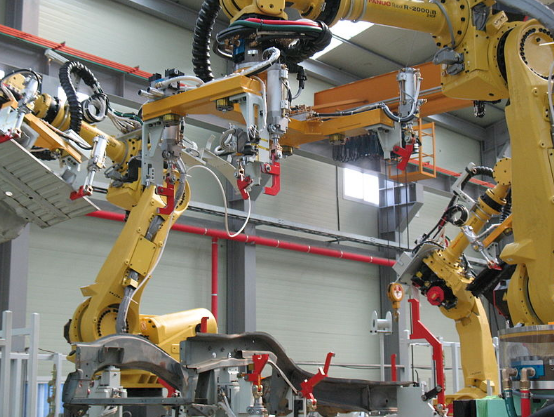 Running a manufacturing business can be hard, especially when you're operating a factory. It requires all kinds of resources and a lot of staff to run well. Every part of the production line needs to be on point, and you need to ensure your workers keep safe too.
Keeping everything running efficiently can be a challenge. But there are a lot of improvements you can make to your factory. When it comes to your staff, your machinery, and even your office, some little adjustments can go a long way.
Modern factory owners should make use of the latest tech and the greatest resources to maximize their potential. It can ensure that whatever you're manufacturing is produced to the best quality in a timely fashion.
You can also take measures to keep your entire workforce happy and satisfied. Here are some improvements which can help you get more out of your factory.
#1 Add New Equipment
Of course, one way to improve your factory significantly is to upgrade the equipment and machinery you're using for production. Make sure you're using the right tools to produce your goods to the highest quality possible.
The equipment you'll need depends largely on what it is you're making. It's worth researching what other manufacturing plants in your industry are using. You could also talk to companies offering machinery about the kind of equipment they can provide you.
Many companies provide custom built machinery specific to each manufacturer's needs. You can also find ready-to-use equipment that can improve your production process.
For instance, factories producing metal goods can benefit from powder spraying booths. These apply a coating to metal materials to both make them look better and protect them from degrading. It's a process often used for things like auto parts, fences, and bicycle frames.
Making sure you have the best resources for the job can help you make your production better and faster. It might take some significant costs to implement new equipment, but it will be worth the investment. You might also have to train your staff in handling new machinery, but it will pay off.
#2 Improve Office Productivity
Although the production line is arguably the most important part of a factory, it's also crucial to keep your office running smoothly. Factories have a lot of paperwork to do and require a lot of efficient management to improve performance.
Make sure you have the right staff members in your office. Human resources staff are highly useful for factories. They can handle employee disputes and iron out any health and safety issues. You'll also need an accountant to manage your financial matters. Experienced managers are also important for keeping an eye on the productivity of the firm.
To improve productivity, it can often help to use ERP software. Enterprise resource planning can assist you with many office functions. For instance, it can help you backup data, keep track of targets, and even view information remotely.
There are also a lot of small adjustments you can make for increased office productivity. Keeping everything organized and cutting down on distractions can be a big help. Improving how your office is run can have an impact on the entire business, so do what you can to make it better.
#3 Help Your Employees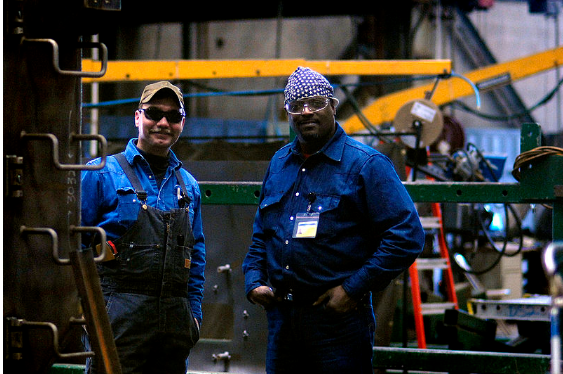 Improvement starts with your workforce. For your plant to run at maximum performance, everyone working within it has to be at their best.
Therefore, you need to find ways to keep all your employees happy and productive and help them do their jobs.
You should aim to be the best employer you can be. That can start all the way from the employment process.
Look into what other factories in your industry are offering regarding salary and benefits and offer people more. Workers who are being cared for will be much more motivated.
Factory labor can be a high-stress job, so take measures to ensure you keep your employees feeling well.
Things like paid sick leave and health insurance can be particularly useful. You might also want to look into employee wellness programs. Many companies can help implement programs to ensure the good health of all your staff.
Make sure you also help your employees develop and grow. Consider giving hard-working employees promotions- promoting from within your firm can be much more efficient than bringing someone new in.
Give everyone the training they need to get their work done. It also helps to have supervisors throughout your production floor to make sure everything is up to par.
#4 Take Measures For Maintenance
Maintenance is crucial for manufacturing plants. If one component in a piece of machinery malfunctions, it can affect the entire production process. You need to keep ahead of any issues to ensure that your business doesn't get slowed down or stopped.
Make sure you take measures for preventive maintenance. It helps to have regularly scheduled maintenance to ensure everything is on point. There are also companies which offer professional factory maintenance. These can be highly useful for keeping everything in good quality.
You could also consider hiring a maintenance manager. They help with implementing maintenance plans to ensure nothing goes wrong. They can be a major factor in keeping factory production at a maximum.
Making sure staff are properly trained for handling equipment can also help prevent any issues developing. You should ensure your workers know the precautions to take and report any potential problems to you immediately.
#5 Keep Health And Safety In Mind
Taking health and safety measures is important for all industries- but particularly for manufacturing plants.
In many cases, your workers will be dealing with heavy equipment and potentially dangerous machinery. Make sure you always keep health and safety in mind.
If someone gets injured in your factory, it can have damaging consequences. Not only will they be out of work, but you may also have to deal with a lawsuit. Whenever you bring in a new piece of machinery, it's crucial that you know the risks.
It's also essential you know how to train employees in using new equipment.
You'll also need to keep up with health and safety regulations. Having things like the proper fire extinguisher, safety glasses, and clothing will go a long way to protecting your workers and your business.  Also make sure you assess your workplace regularly and look out for any risks. It's always better to be safe than sorry.
What are You Doing to Improve?
So what are you doing to improve your factory setting?  One thing my company recently did was buy a CNC Plasma.  This machine will cut all kinds of various parts and do them at nearly half the cost in labor.
On top of that everything will be made in a precision way that will work and look better for our customers.  In the end this is a big cost but in the long term it will only mean better things as a company.
So what are you doing to improve your company?  Share your thoughts and comments below.
Cheers!