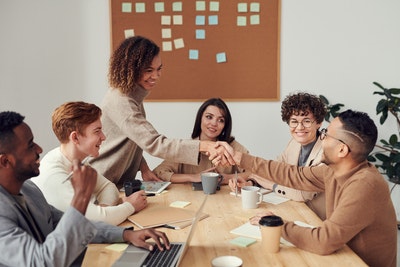 As a new business owner, you are faced with a whole host of responsibilities on a daily basis.
From ensuring that the products are advertised in an ideal yet effective manner to promoting a friendly and welcoming working environment, it undoubtedly takes a village!
However, while there are numerous and important aspects of managing a business that takes a lot of time and effort to maintain, there is none more important than that of the company finances.
Here are some of the best ways to manage them.
Managing The Payroll
While this includes paying employees on time, that is not the be-all and end-all. Many new business owners do not pay themselves a wage; it is important that you eliminate this behavior as soon as possible.
Paying yourself a wage, whatever the size, is the ideal way of factoring yourself into the company's success and eliminating burnout.
Concerning payroll, questions are posed across the business world as to whether it is a part of the human resources department or whether it is the responsibility of the finance department.
If you are unsure about which department it would come under in your business, Journyx has gone through the reasons why payroll in HR is a commonly used practice by many companies.
Spread Out Tax Payments
Businesses must pay a certain amount of tax on their overall earnings per year.
This is an essential part of running a business and should be paid on time where applicable. Being organized with your corporate tax payments will eliminate any risk of your business facing legal consequences from lack of payment.
Corporate tax payments are made once every quarter. This is ideal for most businesses, but if you are a small business with a vast profit, you will be paying a more significant lump sum at this time than others.
If this applies to your situation and you cannot afford to pay such large amounts of money in one go, making corporate tax payments on a monthly basis will suit you instead.
You will be able to factor it into your monthly outgoings, making it easier to monitor.
Furthermore, you will need to ensure that employees are paying necessary taxes as well. This includes income taxes, Medicare, and Social Security. As an American company, you have the legal responsibility of paying federal taxes on behalf of your employees.