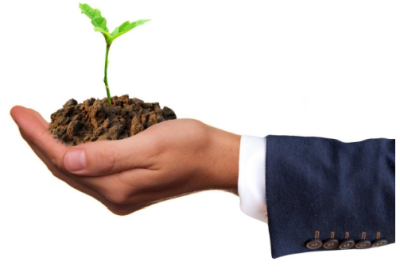 There are many rules and guidelines when it comes to starting a business, but what are the guidelines for making a small business grow? Your growth as a small business can be exponential if you know what you should do, and how to do it.
Do you want to learn how to double your business growth? How should you make use of innovations such as social media, email, e-commerce to grow your business?
As a small business owner, you should not only focus on attaining customers and getting them to buy your product or service – you should also focus on several key business growth principles.
#1 Know the Value of 'Perfect Timing'
In any business, timing is everything. You have to know when to launch your product or service to maximize its impact. For instance, organic food and goods are all the rage nowadays, and entrepreneurs who have entered this sector are raking in the big bucks.
But if these entrepreneurs had tried introducing organic food and goods a decade ago, they may not have had as much success. The general public simply wasn't ready for organic in the same way they are now.
When it comes to timing, you have two options: you either wait patiently until your market catches up with your product or service, or you can adjust your product or service to make it more attractive to the market today.
#2 Developing Your Brand
When customers buy your product or use your service, you are not just giving them something they can use – you are giving them an experience. This experience should be positive in all respects.
Customer loyalty is one of the keys to growing your small business. If you want to develop your brand and encourage loyalty in your customers, you need to do some key things.
First, identify your target market. You can't please everyone – so it's crucial to identify your target market so that you can focus on them.
Second, connect with your market. Find a way to establish an emotional connection with them.
Third, inspire your customers. Rather than focusing on your product or service's features, try to inspire your customers with a

great brand message

.
#3 Use Technology To Your Advantage
Technology is all around us. The Internet is easily accessible to almost everyone, and most people have smartphones they can use to access the Internet, shop, look for a place to eat, do research, and much more.
Your business should have a strong online presence; think website, blog, social media, etc. even if you're not a full e-commerce operation. If your business isn't visible digitally, it'll probably cease to exist in the future.