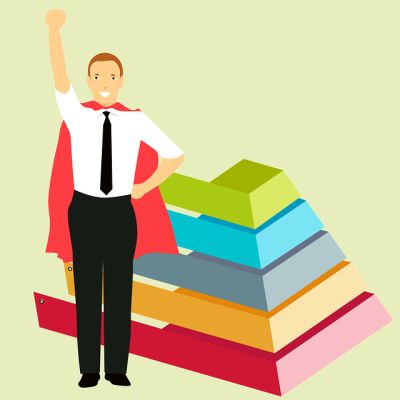 Particularly in the early days of a new business, it can be difficult to see a lot of growth. It can be a while before significant profits are made, especially when customers are few, and there is still the need to pay back the balance on any business loan that had to be acquired at startup.
While this can be expected at the beginning, it might still apply later on, especially when battling in a competitive marketplace. If money isn't coming in, therefore, you might think there isn't a lot of room for a business to grow effectively. However…
It isn't impossible! Should you be working with a tight budget, you can still take steps to grow your business with the little money you have at your disposal.
#1 When it comes to hiring employees, you don't always need a large budget when recruiting. If your business isn't growing because you can't afford the expense of placing ads both online and off, and/or because you are struggling to find the best employees for your business, then consider job promoting for free. Not only will you save money this way, but the ideas in the linked article will help you narrow down your candidate search so you can find people who best fit your business. Result!
#2 You need to market your business if you expect it to grow, as you won't see many customers coming in otherwise. But, as we all know, marketing can be costly, and if you don't have the budget, then your efforts will be limited. However, we have some out-of-the-box ideas on our website that don't cost the earth, so check out the linked article, and incorporate some of them into your marketing strategy. And don't forget the power of word-of-mouth. Encourage both your customers and employees to spread the good word about your business, and then find ways to reward them as a thank you when your business gathers traction.
#3 Invest in those apps that will help you save time within your business, make you more efficient, and cut costs. The following are some of the best small business apps available, so have a look at the linked article, and consider downloading those apps that are useful for your business. Not only are they perfect for when you're trying to grow your business, especially when you don't have a team around you to help you with your everyday tasks, but even when profits come in, you can still make use of some of these apps to help you save money to escalate your business further.
#4 Cut costs where you can. The more money you save, the more money you will have in your bank to do those things that will help you to grow your business, such as paying for new equipment, staff, and even premises if applicable. There are loads of cost-cutting ideas here, so don't limit yourself because of a small budget, because there are workarounds for nearly every aspect of your business.
Final Word
So, if you're worried that you don't have the financial resources to grow your business, know that our ideas ensure it's not an impossibility. We hope our advice was useful, but do let us know if you have any other tips that you think our readers might find helpful.