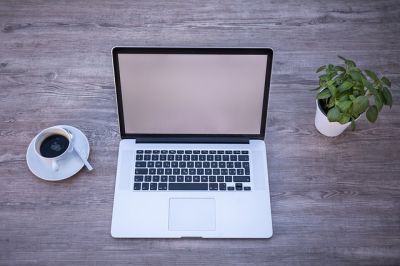 Starting in the world of business can be daunting even for the most confident of entrepreneurs. If this is your first rodeo, you may feel like there are a lot of plates to spin at any one time. Is it possible to start a business from scratch and make it successful?
You know the answer to that is yes, after all, Apple was started in a garage, Virgin was started by one person's dream, and Lord Sugar started on a market stall. However, you may be thinking about the plates and what should be a focus. The truth is, all of it, but some can merge together.
Marketing is one of the things that many people feel has involvement in other aspects of your business. It has something to do with the growth, the sales, and of course,m the financials. Nothing happens without first potential customers and clients knowing about who you are and what your business is about.
However, marketing isn't plain sailing, and with many different ways, you can approach it, what will work for your business? Here are some of the out of the box thinking ideas that could help you push your business for success.
#1 Is your brand on point?
One of the first considerations has to be your branding. Is it eye-catching? Does it deliver? Can it be transformed on paper and print as well as digitally?
Your brand is what people are going to remember first of your business. It could be what catches their attention when flicking through a magazine, what drives them to stay on your website when coming across your site from a list of others on a search engine.
Spend time refining it.
#2 Use magazines and newspapers
Some people would argue that magazine and newspapers have had their day when it comes to advertising, but people still buy them, people still invest in them, and they are still here today. However, you should look at it from a different angle.
Instead of having an advert with a whole host of other companies, which could easily be lost and not seen, you think of an editorial piece instead.
This is an article, based around an aspect of your business, your products or your services. Of course, not all of us are going to be budding writers so you can buy essays online that can be written by professionals and then submitted to the publications for review.
It could be the ideal way to strategically get the attention of new customers without it being a bold advert.
#3 Be consistent and have a campaign for social media
Social media is one of the easiest ways that you can start to make a difference with the marketing of your business. But it can also be challenging to stand out from the crowd and get your content seen thanks to the changes in algorithms.
Having a campaign in place will help you see that you can be specific about the content you create, the hashtags you may use, and also take advantage of other tools available within the different platforms such as video options.
It could be a great way to start adding a face to the business or to give your content a bit of personality without losing sight of your main focus.
#4 Get involved with the local community
A great way to be a little different from the marketing of your business is to focus on a new trend that has emerged recently, shopping locally.
So using the local community to your advantage could be a great way to drum up business. You may be the only person that does what you do in the area, so you could help create a new customer base without the fear of competition getting in the way.
Many communities hold events, and this could be the ideal place to have a pop-up shop or stall. You could also get involved with local charities or even advertise in community magazines. There are many options to explore, but it could be a great marketing focus for the new year.
#5 Attend networking events
Finally, attending networking events can be a great way to connect with like-minded people, but also to communicate to potential customers and clients.
Having a stall at a trade show or networking event means that you are in a prime spot to discuss your business with other people. Not only that, but the connections made could lead on to other things. Which could be hugely beneficial to your business in the future.
Try some of these things out and see if it makes a difference to your output and marketing structure.
What out of the box methods are you using to market your business?