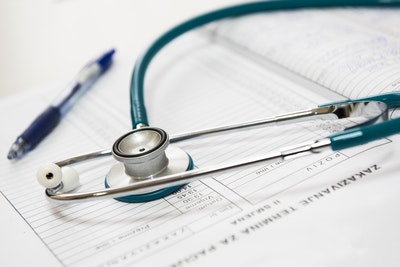 The healthcare industry is booming and there are incredible opportunities to tap into emerging trends and launch a successful business.
As with any other industry, running a business in the health sector is rarely straightforward, and there are significant risk factors to be wary of.
Here are some tips to help you steer clear of trouble and ensure your business is fighting fit.
Cybersecurity and data protection
Healthcare businesses deal with sensitive data, and as such, they can be targets for hackers and those intent on breaching defenses.
There are regulations and laws in place to promote data protection and keep information safe, but it is also wise to take additional steps to protect patients and your reputation.
As well as ensuring you are compliant with the relevant regulations related to the healthcare industry in the country or region in which you operate, it's advantageous to outsource IT if you don't have experts on your team.
Look for agencies that specialize in healthcare IT solutions. Experts will analyze your current systems and measures, identify and address weaknesses, and suggest strategies and steps you can take to enhance security, improve efficiency, and optimize operations.
Reviews and ratings
Research suggests that 80% of US adults have used the Internet to conduct a health-related search. In addition, over 60% will choose one healthcare provider over another as a result of their online presence.
Online reviews and testimonials are becoming increasingly influential, and it's more important than ever for practice and business owners to be aware of the impact of feedback and customer opinions.
Encourage patients and clients to leave reviews and share positive experiences, keep an eye on profiles and reviews on popular sites, and go the extra mile to ensure you receive rave reviews.
Focus on providing a memorable experience for the right reasons, make your clients feel relaxed and comfortable, offer clear explanations, ensure your website is useful, informative, and easy to navigate and provide staff training.
Many people who arrive at a clinic or a dental or medical office will be apprehensive and nervous. Making an effort to comfort and reassure people can make all the difference. Negative experiences and reviews can damage your reputation and push clients towards competitors.
Managing cash flow
Keeping an eye on the books is critical for any business owner. It's not always easy to stay in the black, especially for aspiring entrepreneurs and those who have recently launched startups.
Keep a firm handle on your accounts from day one, implement clear guidelines for client payments and managing invoices and seek professional advice if you don't have an in-house accountancy team to follow-up debts or complete and file tax returns.
The budget on a monthly basis and use software to draw up forecasts. If you plan ahead, you should be able to detect potential cash flow issues early, which will give you time to identify solutions.
Launching a healthcare business is an extremely exciting prospect, but there are pitfalls. To minimize risks and keep your company in good shape, it's beneficial to invest in cybersecurity and professional IT services, to strive for 5-star reviews, and to keep a close eye on your accounts from the outset.