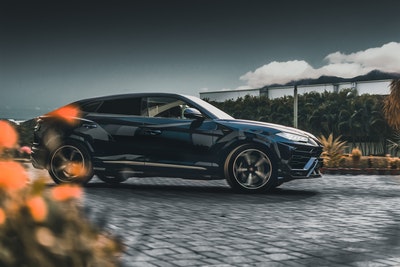 Many people see a car as just something that can get them from one place to another with convenience.
Then, there are people who see a car as a hobby and think about all the ways they can make it look unique and woo everyone who sets their eyes on it.
If you want to do something to trick out your ride but not spend too much money, then check out these five ways and get started right away.
Headlight and Tail Lights
If you have a dark-colored ride, then your headlights and tail lights are the only parts that attract a lot of attention when you go cruising in the night. While the simple lights can do the job, upgrading to more stylish lights can make a world of difference.
These don't always have to be too expensive, as you can probably find something more affordable yet eye-catching.
Interior Upholstery
One thing that can transform your car's interior is a change in the upholstery. If you haven't changed the interior in quite some time or worked more on the exterior, then you really should consider modifying the upholstery.
If you can afford it, then get a new set of leather covers for the seats and the rest of the interior. It might require a good deal of maintenance, but it can make your car more luxurious.
If the leather is a little too out of range, then you should at least try to switch out the seat covers for new ones.
LED Lighting
The interior of your car really matters a lot because you spend time inside your ride. While changing the upholstery is excellent, you can take it a step further with LED lighting.
Most of the latest rides, even the luxury ones, fully utilize the power of LED lights in the interior. When you look into LED lights, you will see that there are limits. You can design a great dashboard, do something with the roof, or try to light the doors, among other things.
Get some ideas from social media, look for high quality car interior lights, and get creative.
Suspensions
While it highly depends on the car you have and the look you like, suspension can do a great deal for your vehicle.
With suspensions, you can decide to lower your ride to a sleeker and sports-like appearance. You can also raise your ride if that is what you are into.
The third, and the most expensive, an option would be to motorize the suspensions. These can allow you to raise and lower it as you wish with a couple of buttons.
Paints
Getting a new paint job can be a great way to refresh the exterior and make your car look much fresher.
The selections can be countless when it comes to painting your car. You can go with a regular solid color, or put your thinking cap on and get creative with the paints.
You can also get a matte color and paint wide or narrow strips anywhere around your car.