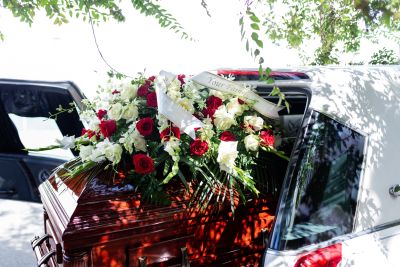 Purchasing a coffin is something that no one really wants to think about. However, there, unfortunately, comes a time when this decision needs to be made.
If you have lost someone you love, you will want to say goodbye in the right way, and so you do need to purchase a coffin with care.
In this post, we are going to take a look at the reasons why cardboard coffins come highly recommended. So keep on reading to discover everything you need to know…
Over the past few years, cardboard coffins have become one of the most popular options. One of the reasons why this is the case is because they are much more eco-friendly when contrasted with other options that are available.
The need to protect the environment is evident and by opting for a cardboard coffin you can be sure that you are taking the greenest approach. They are surprisingly strong as well and can hold considerable weight.
We are seeing a lot of funeral homes take steps to become more sustainable and eco-friendly. Plus, this means more and more to people all around the world. Therefore, it makes sense to consider an option like this.
Working with an ethically sound and responsible funeral home can make a big difference during this time. Passavant Memorial Homes is a great example of this.
If you take a look at the way that they have conducted themselves during the difficult pandemic period, you will see that it is something to be proud of.
Pay tribute to your lost loved one with a personalized coffin
Another one of the main benefits associated with cardboard coffins is the fact that they are highly customizable. They can be decorated in any design you like.
Nowadays a lot of people want the coffin to pay tribute to the person they are saying goodbye to.
Whether you want a coffin in your loved one's favorite color or you actually want it to be painted in a decorative way that is symbolic of the person's life, you can achieve all of this with a cardboard coffin. You aren't limited.
Aside from this, cardboard coffins are relatively low in price. Of course, no one wants to think about cost when it comes to something like this.
Yet it is important to be realistic. It is unlikely that your loved one would want you to put a financial strain on yourself. With a cardboard coffin, you have a high-quality coffin with limitless design possibilities, however, you don't have to pay extortionate prices.
When you take all of the points that have been mentioned into account, it is not difficult to see why cardboard coffins are becoming the most popular choice.
When the time comes to say goodbye to someone you love, you want to give them a fitting send-off. A cardboard coffin gives you the opportunity to do so, whether you want to go for a unique design or not. This is definitely an option you should carefully consider.