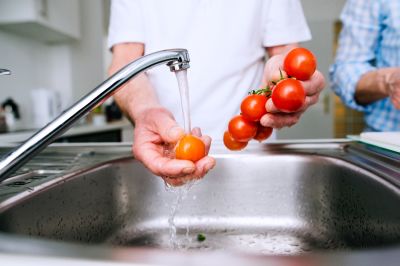 Stainless steel can play a huge part in our life. Whether you are in the kitchen, going to the gym, on the road, and even in the place you work at, stainless steel might be everywhere.
Steel is a metal that has taken over everything you are using; even the phone you are holding now contains metal wires helping it to function up to your use.
You can get an inkling of how useful and beneficial stainless steel is in your home in this article.
Uses of Steel in the Kitchen:
Can you imagine your life without using spoons or forks? I think not. Also, guess what, half of everything in your kitchen is made of stainless steel.
Among the benefits of stainless steel is that they are hygienic and very easy to clean than other surfaces.
When it comes to the kitchen, different forms of stainless steel are used for various applications. This could include the cutlery you use to cook your food, appliances, and kitchen surfaces.
Your Bathroom Is 80% Steel:
While there are many uses of steel in the kitchen, nothing can compare to how much of your bathroom is built on stainless steel. Some examples could include toilets, washbasin, shower, handles, and various holders.
Stainless steel has made your bathroom more convenient to use. For instance, having a soap dish made of steel is quite handy for you because it doesn't create a mess in your bathroom.
Furthermore, ever since eco-friendly stainless steel was invented, things got much more interesting.
How Your Living Area Also Has Steel:
Some people like to have their furniture made of steel. Other than that, the handles on your doors are generally made from steel, and you can get a customized handle made of the same material as well. Also, the sliding metallic doors can give a modern and unique look to your living room.
Some advanced designs are being launched in the market every day. You can get any one of them to enhance your living style even more.
Doing some research, whether browsing online or going through magazines, can help you modernize areas of your house.
In The House Garden:
If you don't already have steel alloy furniture in your garden, you might want to look for one. Because it can give your garden a beautiful look while being easy to use and clean.
Weathering steel is often used outside in screens and sculptures; it helps the steel not rust too early. Keeping stainless steel products away from running water can make them last longer.
Quality Home Gym Equipment Is Made of Quality Steel:
Why does premium leisure equipment cost much higher? Whether you believe it or not, it usually comes down to the quality of the steel that drives into the making of the machines in many cases.
The fitness equipment you use in your gym is made of different varieties, such as carbon plates, cast iron, stainless steel, and aluminum.
So when you are out looking for quality equipment for your home gym, you can see that a higher price tag would come with a better steel quality.
Advantages of Stainless Steel:
As you can see, stainless steel is present in just about everywhere in your home, whether it is your bedroom or an outdoor garden. Premium or low, the quality of the steel used in them determines how the life of the product and how durable it will be for you.
Here, you can check out a few of the highly known advantages you can experience while using stainless steel.
The ability to stay corrosion-resistant. The metal's impurities offer a protective layer that doesn't rust underwater or changes in the weather.
The steel doesn't wear off easily. If you buy quality kitchen utensils, they can last quite a long time. However, you will need to keep them dry and clean to retain their shine for a long period.
It is resistant to small fires and moderate heat, thus protecting them from weathering off when exposed to heat in the kitchen or other places.
Last, but not least, the huge benefit of stainless steel is how imperishable it can be compared to other materials used in your home.
Author Bio :
Robert Hernandez is the head of the blogger outreach department at Globex Outreach. He is an expert in dealing with premium sites to get a Do-Follow link for his client's websites.