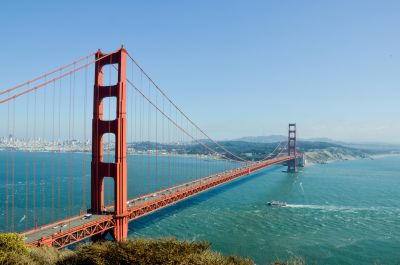 There's this area in San Francisco simply called the Bay. This is a region surrounding San Francisco, Suisun Bay Estuaries, and San Pablo in the Northern part of California.
The boundaries are marked out by the Association of the Governments of this area to include the counties of the Suisan Bay Estuaries. These counties are Alameda, Marin, Napa, Contra Costa, San Mateo, Solano, Santa Clara, Sonoma, and San Francisco.
The San Francisco Bay Area is host to many towns and cities and is ethnically diverse with around 7.75 million persons of different races making it their home.
When it comes to living, it is one of the most expensive places in the United States. This is a result of a strong economy that has encouraged more jobs and migration of people to the area but also a shortage of housing due to restrictions.
Owning a property in this location is desirable but without a proper plan, your family can easily lose this to taxes or creditors. To avoid such, you need to take proactive measures to protect your investments and assets.
What Is An Estate?
An estate, according to common law, is a person's net worth whether they are alive or dead. It is the total of their assets and this can include interests, property, legal rights, financial securities, cash, and so on without the liabilities.
It is the economic valuation of the assets and investments of such an individual whether physical or intangible.
In terms of bankruptcy, it is an individual's assets and properties that are available for distribution to creditors. In this case, some of these assets are recognized as exempt which allows the person some resources to restart their financial life.
To administer an estate, especially after a person's demise, there is what is referred to as estate planning. This is the management of how a person's assets can be transferred to their beneficiaries after they have passed on.
It is the preparation of the tasks that will serve to manage the assets of an individual in the event of their death or incapacitation. It can include the settlement of any taxes and bequeathing of assets to their heirs.
This may be done with the help of estate planning attorneys. You can read more about this here.
What does an Estate Planning Attorney do?
These are lawyers that advise clients on how to get their affairs in order in preparation for their demise or in case of any form of incapacitation.
They are experienced in matters of estate planning and writing of wills. They seek to understand the desire as well as the goals of an individual regarding their assets and suggest as well as a guide such persons towards achieving these goals.
Attorneys that specialize in this field also do more than just writing wills. They draw out plans to avoid or mitigate the effects of taxes on the estate. They also draft living trusts and work to ensure that their client's assets are safe from creditors after the demise of the client.
They can also make available power of attorney and directives for the provision of health care in case their client becomes handicapped and incapacitated. These attorneys also help manage issues of guardianship and conservatorship when there is a need for someone other than the client to look after their affairs.
Estate planning attorneys typically charge a flat fee to help draft legal documents like wills and powers of attorney. Some can also be employed and paid on an hourly basis so that they can maintain their client's estate and act on their behalf.
They can also be on hand to ensure that the contents of the will are carried out to the letter.
These attorneys may also be called upon as a guide for someone with power of attorney over a deceased person's estate through probate. They may also be able to help avoid probate altogether though this will depend on the kind of assets the deceased owned and how they can be legally transferred.
You can check out what happens during probate in the article here https://www.thebalance.com/what-is-probate-3505244.
Qualities to Look for in an Estate Planning Attorney
Estate planning is a very important job and you need a top-quality attorney to help you with this else, all you have worked for may go up in smoke as soon as you are gone. It may also result in bickering and fighting amongst your heirs and beneficiaries which is something you do not want.
To ensure you choose the right person for this job, below are some things to look out for:
Specialization
Lawyers who do general practice may not have the needed knowledge or experience to administer and manage your assets. You need those who focus in this field and have years of experience doing this.
They should be vastly educated in doing this and should know state and federal laws applicable to planning an estate.
Compassionate and Reliable
Part of planning your estate involves sharing intimate and very personal information about yourself and your family that you may not want others to know or that you do not want out in public.
It is not like a criminal case where, though you should tell a lawyer everything concerning the case you are involved in only, it is still possible to lie. When it comes to this, you need the whole truth and you need to be vulnerable.
You want an attorney who not only has the integrity to keep your affairs private but is also reliable and compassionate. Signs of a compassionate lawyer will include:
Show of empathy
Attentiveness and a willingness to offer listening ears
Clear communication on what needs to be done
Representation in the best possible way
Ability to Handle a Wide Variety of Tasks
Estate planning lawyers should ideally be able to carry out different tasks when it comes to handling their client's business. This can include establishing a trust, preparing a power of attorney, creating a will, minimizing or mitigating the effects of taxes, as well as avoiding probate.
They may also assist in ensuring that retirement plans, insurance policies, brokerage accounts, debts and business interests are properly handled.
These kinds of lawyers must be well versed in the laws of San Francisco as it concerns estate planning. This will help ensure that costly mistakes are avoided.
It will also help ensure a valid and solid plan can be formulated. Choosing a trusted estate planning attorney in the Bay Area will ensure you can enjoy all these benefits.
Conclusion
It is not enough to have wealth and assets. There is a need to plan for the future and how it will affect your heirs and beneficiaries when you are no longer available as a result of death or ill-health.
As we have seen above, estate planning lawyers can help you put things in a proper perspective and also to plan appropriately.
They can also help you manage and execute your estate after your demise so that your beneficiaries are not left grappling with the courts, creditors, or avoidable taxes.
Giving how important a role these professionals place, it goes without saying that you should ensure you engage one who possesses the traits we listed above.