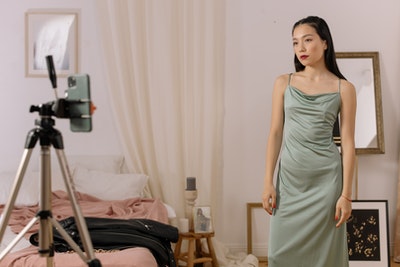 Fashion nowadays is less about functionality and more about expressing yourself creatively.
The way you dress influences how people perceive you and what impression you give before engaging with anyone.
Your dressing sense can profoundly impact all aspects of your life, such as your love life, professional life, and social life.
To do well, you need to establish a sense of self with how you dress firmly.
However, standing apart from the crowd isn't as easy as you may imagine it to be.
It can be challenging to find trends that allow you room for experimentation while helping you look chic and relevant to today's trends.
The fashion market is brimming with options, and you might find it hard to narrow down. To help you out, below, we'll talk about some of the best fashion trends which can help you stand apart from the crowd.
1. Go with the classics
While fashion trends come and go, there are some which remain in fashion no matter what. If you're feeling unsure about experimentation, you don't need to worry.
Experimentation isn't always the way to go when it comes to fashion. Sticking to the basics can also be an effective way of making a statement without going over the top. If you have a wardrobe well-stocked on the essentials, you can put together a classy outfit in no time.
One of the best classic pieces you need to stock up on includes the perfect little black dress. If you're looking for something flattering, chic yet understated, the little black dress is your best pick.
Contrary to popular belief, this dress can be flattering on all body types. The darker color has a slimming effect, which you can opt for a variety of designs that can cinch plus-sized bodies perfectly.
Getting your hands on the perfect plus size black dresses can let you stay effortlessly trendy. Putting your spin on such a classic is the best way to stand apart from the crowd.
2. Prints and patterns
If you're looking to stand out from the crowd, you can't do better than wearing prints and patterns. While solid colors are a force in their own right, prints and patterns bring immense charisma to any outfit.
Depending on which designs you pick, they can make your outfit seem quirky and fun or sophisticated and elegant. This season, floral prints are super popular, and there are numerous ways you can incorporate them into your wardrobe.
An excellent way to do so is by ditching the quintessential light, summery colors and opting for deeper tones.
Additionally, you can opt for polka dots, stripes, psychedelic prints, and more. If you're looking to make a bolder statement, you can opt for prints all over your outfit.
However, if you want to go for a more muted effect, you can pair a printed shirt with neutral bottoms. Furthermore, prints and patterns can be incredibly flattering if you use them right. If you want to elongate your body, you can opt for vertical stripes or smaller patterns.
3. Tone on tone
The trend mentioned above was all about putting together different prints and patterns for an eye-catching effect; this trend does the opposite.
However, it is still equally eye-catching and makes a powerful statement. This trend can be effortless to get on board with, and you have all the liberty to work with your favorite colors.
All you need to do is pick a tone that suits you best and add varying shades of it throughout your outfit. You can go with a lighter shade on your shirt and pants and a darker one on your coat.
It can help strike an incredibly flattering balance and enables you to make a powerful statement. Furthermore, this trend never goes overboard and can look chic every time.
Using a single color palette can also help elongate your body and bring much-needed balance to your outfit. With fall coming around, berry tones are a trendy choice. Furthermore, you can also opt for neutral, earthy tones for a striking effect.
4. Distressed jeans
If you're looking for a way to upgrade your everyday wardrobe, there's no better way than with a pair of distressed jeans.
Distressed denim can look super chic when styled right, and you can make it look perfect for lunch, errand runs, and informal meetings. Denim jeans can flatter your body unlike anything else and help cinch your waist while elongating your legs.
High-waist pants, in particular, are all the rage these days, and they suit all body types incredibly well. However, distressed jeans can make your look seem much edgier and bring a lot of personality to your outfit.
Furthermore, skinny jeans are increasingly losing popularity, whereas loose-fitting, boyfriend or mom jeans are more popular. When paired with a vibrant crop top or fitted shirt, these jeans look fabulous and chic.
You can either style them up or down, depending on your choice of top and footwear.
5. Add some texture
Putting together an outfit is more hard work than you would imagine. You need to pay attention to various small details which can make or break the outfit.
One of the biggest things you need to pay attention to is texture. If you go predominantly with just a single texture, your outfit can seem bland and flat. Instead, working with different materials can bring immense depth to your outfit.
In particular, you need to focus on luxury materials for your outfit. Synthetic materials can lack the finesse and class that comes with luxury textures.
Fabrics like velvet, satin, and suede can make your outfit seem much classier and elegant. A satin shirt or skirt is a brilliant way to elevate any outfit.
Additionally, velvet is an excellent pick for the colder months. It can help you keep warm without adding too many layers. Working with luxe fabrics is a perfect way to elevate any outfit effortlessly.
Conclusion
These are easily some of the most popular fashion trends around this season. With these trends, it can be easy to make yourself stand out in an increasingly fashion-conscious crowd.
You can mix and match the trends and put your spin on how you add them to your wardrobe.
Whether you're looking to experiment or stick to the classics, you'll find that this list has something for everyone and can make you look chic without even trying.