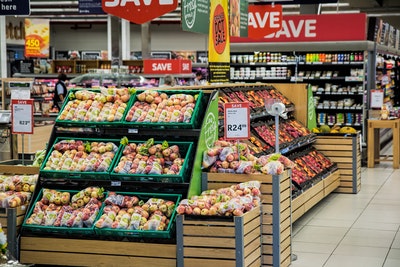 The retail landscape is continuously changing. Tech-savvy customers want more from their shopping experience, and grocery stores are no exception.
Consumers wish flawless customer service, uninterrupted convenience, and an engaging shopping experience.
As a result, digitization plays an essential role in this, and electronic shelf labels (ESLs) or digital price tags are the most effective way to transform a grocery store experience.
Providing Customers With a Beneficial, Convenient, and Engaging Experience
With digital price tags, you provide your customers with an enhanced shopping experience.
With time, customers utilize this technology to differentiate between brands, stores, and products – when shopping for groceries. They are not only buying food but also an experience.
For this reason, leaders of this technology at SES-imagotag.com recommended grocery owners to find ways for customers that enrich them and make their lives easier.
With digital price tags, you can add technologies like QR codes and augmented reality to ESLs. For instance, you can let your customers scan a wine label and see a bird' eye view of the vineyard and the wine-making process.
Therefore, the customer is not only buying a bottle of wine – they are buying an experience.
Additionally, several other details that are important to customers can be shown on digital price tags, like information about dietary preferences or ingredients, in-store promotions, product reviews, cross-promotion, and much more.
Electronic Shelf Labels Offer Multiple In-Store Benefits for Store Owners
After installing this technology in-store, the business owners benefit from operational efficiency by freeing up employee time.
They enable staff to focus on providing customers with product education while offering valuable customer service at the same time. And a lot more valuable tasks than switching price tags manually.
Digital price tags can even sync with business managers' ERP and POS systems, offering unparalleled speed and accuracy and hugely enhancing in-store efficiency and productivity.
This helps business owners cut costs while also increasing sales – an incredible blessing for grocery store owners. As a final point, ESLs also help grocers avoid costly pricing errors, better inventory control, store organization, and simplify labor workflows.
A Boon to Grocery Industry
Digital price tags or electronic shelf labels facilitate companies in various sectors, including grocery business owners. This particular tech automates pricing, labels, promotes products in real-time, and provides customers with relevant product information.
Digital price tags are small but equipped with a lot of functionality. This sophisticated piece of equipment, driven by the latest IoT automation technology, updates the grocery industry.
As mentioned earlier, it further supports sales, engages shoppers, cuts extra costs, and enables faster responses to competitor activities. As a result, grocery retailers find better ways to deal with online and offline competition – an essential factor in this day and age.
To Sum it Up
When shopping from a grocery store, your customers want to get more from their efforts. With digital price tags, you provide your customers with a better shopping experience and convenience they've been looking to experience through online shopping.
So, if you want to transform your grocery store into a hi-tech shopping space, ESLs is the technology you might need to install on your property.