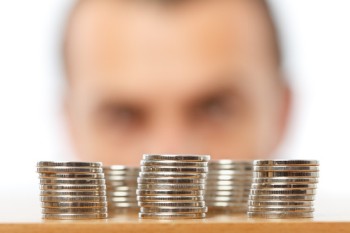 The world today is home to an astonishing number of billionaires – all of them have come by their fortunes in different ways. Some, for example, may be heirs and heiresses to long standing family legacies.
But there are also plenty on the rich list who have grown their businesses to become world beaters – and to do that you have to be business savvy. Below are some examples of billionaires and the regions of the world that they're associated with.
A Simple Way To Track Your Pennies
Often the best advice for reaching such heights is to look after the pennies, which will let the pounds take care of themselves. One way of following that mantra is to use the services of Caxton FX for international business payments – your business will always get the best available exchange rates.
Will this lead to you gracing the cover of Forbes magazine? Who knows. But it will certainly help save money and therefore contribute to profitability.
The Richest Man In The World
While looking at international business travel we should look at where in the world the billionaires tend to sprout from. North America unsurprisingly dominates much of the billionaire list, but while this mainly comprises figures from the USA the man at the top is actually from Mexico – Carlos Slim is his name.
The richest man in the world was born in Mexico City and still resides there, serving as chairman and CEO of his conglomerate Grupo Carso.
 Number 2 & 3 On The List
Numbers two and three on the list come from north of the border – Seattle-born Bill Gates and Omaha's Warren Buffet. Gates is one of the best known names in business and is of course one of the men behind the phenomenon that is Microsoft.
Buffett is chairman and CEO of multinational conglomerate holding company Berkshire Hathaway Inc. and like both Slim and Gates, is a noted philanthropist.
 4th On The List
In fourth place is Europe's richest man – Amancio Ortega, founder of the Inditex fashion group and most notably its Zara retail brand. Other European business success stories on the list include Leonardo Del Vecchio.
The Italian founded the world's largest eyewear company Luxottica, whose brands include Ray-Ban, Persol and Oakley. And Mikhail Fridman, who – three years after graduating from the Moscow Institute of Steel and Alloys – founded the Alfa Group, one of Russia's largest privately owned investment groups.
 Aisa's Richest Man
The wealth is not exclusive to the west. Asia's richest man is Li Ka-Shing, who was born in Chaozhou, China, and made his wealth in Hong Kong.
At the age of 15 he dropped out of school and started working in a plastics factory due to his father's death; he went on to found his own business – Cheung Kong Holdings – in 1950 and is chairman of its board, along with the boards of two other major organisations, today.
Hong Kong's second richest man – another billionaire – is Lee Shau-kee, founder, chairman and managing director of Henderson Land Development. Coincidentally he was born in the same Chinese province and in the same year as Li Ka-Shing.
Final Thoughts…
If you're travelling to do business anywhere in the world – perhaps even with some of the companies mentioned above – make your operations run smoothly with a prepaid currency card, and watch you pennies.
Is your company working internationally?