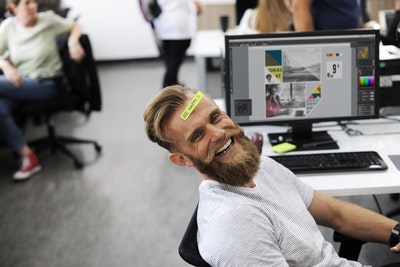 Although well-trained employees will perform better on the job, many small business owners can be ambivalent about it, resorting to ad hoc job training to teach the basics.
Since employee training programs impact their limited budget, they are concerned about investing in a structured approach to employee training because they might receive a negative return on investment if employees leave.
Conversely, they will have problems if employees stay; in which case, the business will have to cope with the consequences of having an insufficiently trained workforce.
However, if you're a small business owner, you should approach the idea of finding and keeping employees as something that's just as important as lead generation and customer retention.
With the right people on board, people who perform their work well, your company will flourish. While nothing beats hands-on experience, it's also a good idea to hire a video production company to create training videos and use many other well-established training techniques.
4 Effective Training Systems
Let's take a look at some superb ways to train your employees:
#1 Training videos: Since video technology has made huge advances over the past two decades, many corporations have adopted it.
Video training has not only simplified corporate learning and training but has also made it far more effective. Video training has provided a wide range of benefits, like reducing training costs and travel expenses.
It also accommodates diverse learning styles and keeps learners engaged.
#2 Hands-on training: Experience is the best teacher. By setting up a controlled environment, employees can acquire new knowledge and skills without making expensive mistakes.
One caveat, however, is to assign the training duties to a qualified trainer. Many companies default to relegating the task to another employee.
There are two problems with this common default way of providing hands-on training: first, the assigned employee may have insufficient tact, communication, and teaching skills; and two, this seasoned employee may simply pass on any incorrect assumptions, shoddy techniques, lackadaisical shortcuts, and bad habits.
#3 Online training: Online training offers ease of use and makes it possible for employees to self-pace their learning; as a result, they find training to be more convenient, immediate, and flexible.The use of online training provides some huge advantages when it comes to resources and location.
Because the Internet has a vast number of educational resources already available, a company might be able to enroll their employees in perfectly suitable third-party courses. Additionally, since many employees may be telecommuting, virtual classrooms replace the time and travel necessary to attend physical classrooms.
#4 Training manuals: A well-organized manual—with a table of contents and chapters that introduce the idea, develop it, and summarize key points—will allow employees to learn at their own pace.
If the manual is a slim one, then a digital version will work well, as it can be emailed, as well as downloaded and printed out. However, if the manual is fairly elaborate, then it's better to create a physical copy as it obviates the need for extensive printouts.
Although the idea of a physical training manual appears redundant as businesses move toward creating a paperless environment, many people prefer to learn in a methodical way, benefiting from tools that help them learn in a highly-structured, linear fashion.
4 Major Benefits of Training
By investing the time and effort necessary to train your employees, you will achieve four major benefits:
#1 Performance: The more knowledgeable and skilled your employees are at doing their work, the more efficiently your business will run. You will have far fewer problems associated with errors in judgment and will be able to solve your business problems faster. A higher level of employee performance will improve all your business processes, enhance customer satisfaction, cut costs, and increase profits.
#2 Business growth: By increasing the career prospects of your employees, you will improve retention. An unstable business environment, where there is a high turnover rate, makes it almost impossible for a business to grow.
#3 Compliance: It's essential to train employees to comply with various labor laws; for instance, employees need to be trained to follow workplace safety guidelines.
#4 Onboarding: You need to onboard new hires effectively to avoid chaos and confusion in the workplace.
All things considered, it's definitely worth investing in the best training techniques for your unique business and well worth the effort to retain good employees.
So what are you doing to invest and train your employees?  Share your thoughts and comments below.
Cheers!