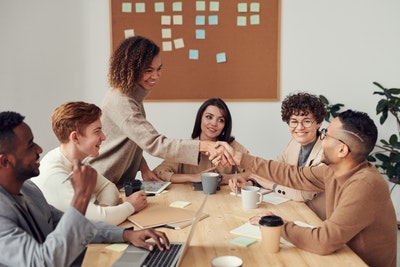 Productivity is something that we speak about regularly. A lack of productivity can mean that our businesses don't work efficiently.
That they don't make as much money as they should, or that they are never able to reach their full potential. It can mean that your staff loses motivation, that things go off the rails, and even that the quality of the products or services that you offer isn't as good as you'd like.
You may put steps in place to create a productive workspace, but what about your team members themselves? Are they working productively? Or could improvements be made?
Do They Have What They Need?
One of the first things to consider is whether your team has what they need to work as productively as possible?
If you use large commercial vehicles, are you using DC fuel transfer pumps to speed up the refilling process? Are your computers fast? Do you have high-speed internet access?
Do they have the uniform and safety supplies that they need to do their jobs without worrying? You should even ask yourself if they have a well-stocked break room, to help them to relax and refresh.
Are They Well-Trained?
Supplies and equipment aren't the only things that your team members need to do their jobs productively. Knowledge and skill are just as important. Training is crucial if you want your employees to work well and stay safe.
Are they well trained? If you are committed to a thorough training plan when new people are employed, that is a great start, but you may need more.
Over time, bad habits kick in, and we start to cut corners and find shortcuts. Business practices change, we get new equipment, and further training is needed. Refresher sessions or one on one training is a great idea, even for experienced team members.
Have You set Clear Expectations?
One of the main reasons that team members struggle is that they aren't quite sure what is expected of them.
It's hard to meet targets if you don't know what those targets are. Take your time to check in with each member of your team.
Use staff appraisals to talk about long-term goals, and to ask them what they need from you to get there. But, also use short briefings at the start of each shift to set clear expectations and goals.
Do You Know Their Strengths and Weaknesses?
Your team members are all different. They all have different strengths and weaknesses, and also things that they enjoy more than others.
While you will want to train many of them to be well rounded, they will work more productively if you get to know them and assign them tasks that play to their strengths.
Do They Work Well as a Team?
A team that has a good bond, and work well together, will always be more productive than one that doesn't know each other. Try some easy team bonding activities to bring them all together.
How is the Atmosphere?
A positive atmosphere will also boost efficiency in the workplace. Small changes, like increasing the light and keeping things clean, will help. But, so will promote a fun and relaxed workplace. This could also boost creativity.