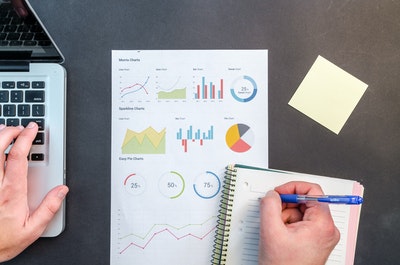 Your business not only needs to create great products and provide excellent services, but you also have the task of protecting your company's image.
Companies across the globe are spending an average of 11 percent of their total budgets on marketing and other company branding efforts. This figure varies per industry.
Businesses that provide consumer packaged goods spend the most, with 24 percent of their budgets going to marketing. This is followed by consumer services and tech businesses, which both spend around 15 percent. Communications and media came in fourth at 13 percent.
Why is public perception so important that companies spend thousands to even millions of dollars on them?
It creates a good first impression — First impressions matter, especially when it comes to business. New customers form their opinions about your business based on what they see at first glances, like your company's logo, your employees' clothes, the cleanliness of your store, your website, and more. These details may seem small, but they affect your customers' experience with your brand significantly. You want their first impression of you to be professional and aligned to your values.
It helps build trust — Having a good brand image is essential to building trust with customers, investors, and potential partners. You need to provide a promise, like quality products, that you can deliver consistently. The more reliable you look, the more your customers will come back to buy your products or make use of your services. A good example of this is SMRT, which provides statistics and data about its commitment to improving rail reliability for its lines. It also offers regular updates about its train schedules on social media. SMRT even offers scholarship programmes for young talent. It's this dependability that makes passengers trust this transport corporation.
A good brand image boosts recognition — You can spot the Target or Walmart logo from a mile away and know which brand they're from and what they offer. Building a good brand image, with a clean and easy-to-understand logo and tagline help customers associate your company with what you offer.
The Consequences of Poor Public Perception
A good brand image builds trust, improves recognition, and always provides the best first impression.
A poor one affects the bottom line. When your company gets involved in a scandal, like poor worker treatment or bad quality control, you'll lose the trust of your loyal customers and investors.
The moment that new clients know about your bad brand image, they'll have a bad first impression of your company and move on to your competitors.
And when your company fails, it'll fade into obscurity, losing the recognition you worked so hard to generate. Just think of all the companies that went bankrupt or had executives step down because of their poor public image.
Public perception is something you should never take lightly. Keep your brand image in good shape with the following steps:
Apple: Unapologetically Holding Your Stance
This tech giant is known for being different and having its own brand of innovation. It created the first modern smartphone with the iPhone. It continues to be the blueprint for other phones in the market, even if other companies are too ashamed to admit it. This is because the company makes bold decisions that other brands wouldn't dare take.
In 2016, the company removed the 3.5mm headphone jack from the latest iteration of its signature device: the iPhone 7. It was speculated that this was to make the phones slimmer and more resistant to dust and water damage.
This meant that customers could no longer plug their existing headphones directly into their new phones. They had to either buy the new lightning port-powered Apple earphones or buy a converter, which the company also sold separately. This caused an uproar among customers.
However, Apple stuck to its guns. It released the AirPods, which was an instant hit, making wireless earphones the standard for listening to the audio on the go.
Sales also started creeping back up, as they released the iPhone 8, X, and 11 series as the years went on. The company proved that wired headphones were a thing of the past.
Years later, its rival Samsung also removed the headphone jack from its flagship Galaxy S20 and Note 10 phones. It also released the Galaxy earbuds, which rivaled the AirPods.
Like Apple, your company should commit to innovation, no matter what the naysayers may throw at you. The latest features on your new products or services are bound to be adopted by customers and even imitated by competition.
Netflix and Wendy's: The Value of Personality
If you're on Twitter and you follow a couple of major brands, Wendy's and Netflix are among the most active ones. They interact with their followers and create content that gets thousands of engagements within seconds.
These companies don't just post plain ads as other brands do; they promote their products and services in a creative and personal way. They did audience research and created personas that their customers could relate to, which worked wonders for their branding.
Don't be afraid to engage with your customers and clients outside of the corporate setting. Use social media as a way to create a deeper relationship with your audience. Do your research and create a persona with a reliable and dependable voice.
Public perception can make or break your business. As such, it's essential to manage it in the best way you can. Invest in research and consult with marketing professionals to ensure your brand image is always on-point.
You're sure to have an image that's well-loved by customers, no matter what adversities come.