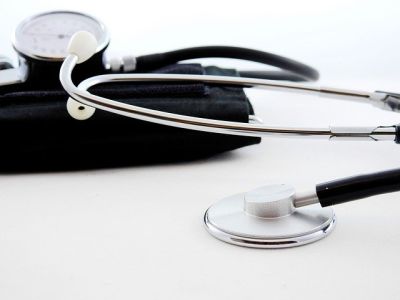 Patient retention is a priority for all medical businesses.
Although it's important to put resources into finding new patients for your business, making sure that your existing ones are loyal to you is the best way to create a stable business.
Unfortunately, a lot of medical businesses don't know how to do this and they experience high levels of patient turnover.
If you find yourself in this position, here are a few tips to help you improve patient retention and grow your medical business.
Invest In Customer Relationship Management Software
Every patient needs to feel as though they are your main priority, which is why communication and patient experience are so important.
Using customer relationship management software (learn more here) is one of the best ways to track all communications and interactions with new and existing patients.
That way, you can make sure that you are always up to date with follow up calls and emails and no patients get left behind.
This improved level of service will show your patients that you care about them, which makes them far more likely to be loyal.
Offer Unique Treatments
The different treatments that you offer make a huge difference to your patient retention levels. If you only offer basic treatments that they can get at any medical facility, people are less likely to stay with you.
But if you offer unique treatments and specialize in certain areas, you will attract more new patients and retain your existing ones. Investing in new technology is the best way to do this, but you do need to be aware of the potential tech hazards, like security breaches.
Once your practice starts offering the very latest treatments that people cannot get elsewhere, you will see a big improvement in your patient retention levels.
Improve The Patient Experience
If your patients have a good experience when they visit your practice, they are more likely to come back again. So, focus on your patient experience and you will see a big increase in your retention rate.
The patient experience starts from the first contact and extends until after they leave the practice. Make sure that you maintain good communication before the appointment and you have well trained, polite staff to answer phones.
Take some time to improve your waiting room as well, so patients feel comfortable when they visit the practice. People are often very anxious while waiting for an appointment, so a comfortable waiting room with inviting bench seating makes a huge difference.
You also need to pay close attention to the medical professionals that you hire. It may cost you more money to hire people with more experience, but your patients will have a better experience as a result, so it's worth the investment.
An experienced professional will give a more accurate diagnosis and a better treatment program, and they will also be better at handling patients. The more comfortable your patients feel, the more likely they are to stay.
If you want your medical business to survive, it's important to follow these tips to improve patient retention.